Every day numerous websites are hacked. It doesn't matter how large or small the company is, any site is fair game to hackers. These hacking attacks are typically achieved with ease because hacking can be automated via "bots." These bots scan the Web and look for specific vulnerabilities on a website. Elements such as plugins or themes with known vulnerabilities make it easy for hackers to attack your site. So, what actions do you take to minimize your risk?  One of the first things you can do is choose a hosting provider who will be there for you in the event that your site still gets hit- despite your precautions!
That sounds easy- right? Perhaps, but not every hosting provider is the same. Not only do hosting providers vary in price, but the packages, type of server, and services differ. But, before delving into the must-have list for host providers, let's take a moment to explain the types of servers- as those will play a significant role in the host provider selection process.
Types of Servers
There are three main types of web servers- dedicated, shared and virtual private Servers (VPS).  A shared server is where you share the hosting service with other websites, usually many. You will be limited in availability, speed, and other aspects because you sharing those elements with a myriad of other websites. Also, if one site on that server is attacked, it could affect your website. But shared hosting is the most economical.
A VPS is its own virtual machine which acts as an independent dedicated server, but it still shares a server albeit one with a larger portion and more control than a shared approach. You have more system access to make changes than you do with a shared server.
A dedicated server means you can customize your security needs, operating systems, and other aspects of your site. Only your website is on the server. But dedicated servers are much more pricy than a VPS or shared hosting plan.
What to Expect from Your Host Provider
When it comes to your company website, it is important that you choose a hosting provider that meets your needs. Here are some of the aspects you should look for as part of the selection process. Keep in mind that you want a company that meets as many (if not all) of these items as possible.
1) Backups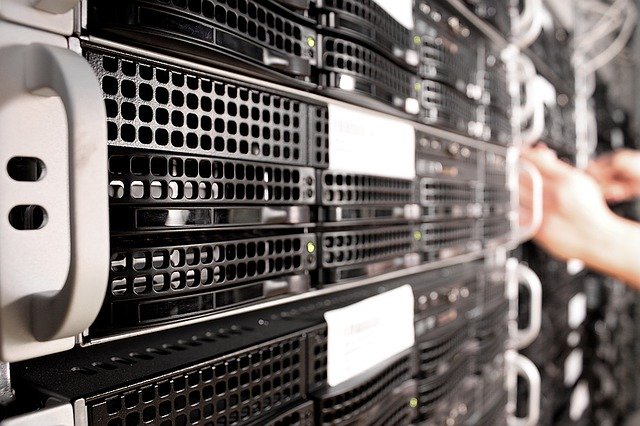 Considered one of the most important expectations of a web host provider, backup is a must. Ideally, backups will be performed, automatically, daily, and then kept for at least seven days. It's important to find out if backups are available for you to restore yourself or if you have to create a support ticket with your hosting provider to restore from a backup. This is especially crucial should your site be hacked! However, other reasons for wanting daily backups of your website include:
Fire, or another form of disaster, at your data center

Human error that results in loss of a day's work

Component failure

Malware
2) Bandwidth
Also known as data transfers, bandwidth refers to how quickly site guests can access the information on your website. According to website.com "an average page size of 50KB, 20,000 visitors per month, and 5 pages per visitor a website will need about 5000MB, or 5GB, of bandwidth per month." That stated, most web host providers will provide more than you will need. However, you should always ask about the amount of bandwidth provided before choosing a host provider.
3) Migration
If you already have a website but are not pleased with the host provider you are working with then moving your site to a new host is the next step.  If you are looking for a new host, then be sure to look into the migration process. The migration process can range from something fairly simple to something very complicated, depending on the size and complexity of your website. Generally, migrations require knowledge of how your website works and how to copy files and databases from one server to another. Your web host provider may assist you with the migration process so it can be as painless as possible. Be sure to talk to a potential hosting provider and learn what they will do to help migrate your site.
4) Scalability
When you design your website, the goal is for it to be able to grow. After all, that is the plan for your company, too! In the online world, that growth means that your web host needs to be prepared for your website to grow and provide the opportunity for scalability.
Scalability also means two things: that your hosting provider can grow with you; and, that it can handle huge spikes in numbers. The second is especially important for e-commerce sites, where the holiday season often means an influx of site guests.
If you choose an inexpensive host provider you risk being limited on the amount of growth it can handle, thus finding yourself needing to choose a new web hosting provider.
5) Security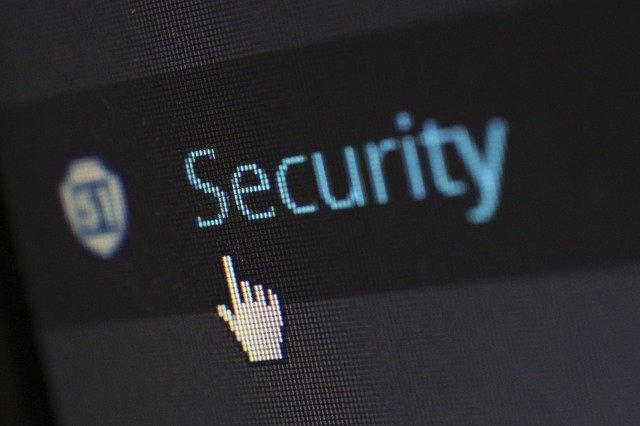 Whether you choose a shared server or a dedicated server, it is vital that the host provider you choose provides the security need to protect your website. After all, you don't want to invest time and money into your site, and not have it protected. A recent study found that more than 40% of websites are compromised because of a host's vulnerability, so having a host provider that is looking out for you is important.

Tools such as Spam Hammer, Spam Experts, and others as well as security measures like SiteLock and CloudFlare designed specifically for e-commerce sites. And, while one might think that security for your website is a given that is not always the case!
The web host provider you choose needs to have, at the bare minimum, the necessary firewalls so that hacking attempts can be prevented before any attacks can strike. Other security measures that should be included are:
SSL protection (Secure Socket Layer) which establishes an encrypted link between a web server and a browser

Antivirus and malware scanning and removal

Disaster Recovery plans
6) Storage
While many host providers will say they have unlimited storage capacity, be sure to read the fine print. Inevitably, there will be restrictions! One such restriction is that once you have reached a specific average storage space you will be notified and may need to either change your plan or find a new provider. That said, for most small businesses a lower cost plan will provide sufficient storage for their needs. Just be sure that whatever provider you consider, you are being offered at least 1 GB of space as you will need that much for your site to be fully functional.
7) Support Staff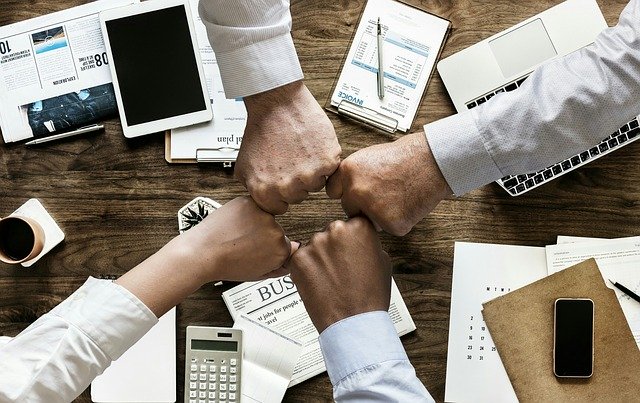 No website exists without the occasional glitch or concern. You need to work with a company that offers reliable support so issues can be addressed sooner, not later. Typically, a reputable host provider will offer more than one type of contact- email, phone, live chat, etc. so be sure to confirm what the most effective.
8) Training and Resources
If you already have a website that you manage, then this might not be as important to you. However, if you are going to be building a website and want to have a part in the content- images, writing, making changes, etc. then you may need to learn a few things. Take some time to find out if a host provider offers comprehensive support materials like tutorials or how-to articles that you can use to help manage your website.
While not every web host provider will offer training, this is certainly something you should look into when considering what provider to choose.  Sure, they have a support staff but do you always want to call the helpline when you have a question or need to do something to the website?  Working with a host provider that offers basic training, or at least provides the resources you need to make changes to your website will make it easier for you to manage your website.
9) Uptime and Reliability
As a business owner, you recognize the value of your time- not just your product. As a result, you never want to lose a sale because your website wasn't up and working properly. This why uptime is an important part of a website. Any time your site is down and inaccessible to your guests, you are losing money- not to mention, loss of productivity and damage to your reputation!
Many host providers guarantee a certain amount of uptime- typically 99% to 100%- and they will reimburse you for any unexpected outages that extend beyond your agreement. A 99% uptime means that your site should be down no more than 3.5 days a year. Most host providers will promise a 99.999% uptime where the maximum agreed downtime is only a bit over 5 minutes. Before choosing a particular company, be sure to understand how much support you can expect from them.
In Closing
The bottom line of choosing a new web host provider is to find one that meets as many of your needs as possible, and if doable, some of those extras as well. As you check out each potential provider take time to ask yourself what they are really offering and what makes them special. For instance:
Is it a local company, or convenient to where the bulk of your clientele is?

Do they have services such as free domain privacy?

Perhaps, they have multiple data centers.

Do they outsource their tech support? (For many people this is unwelcomed.)
These are not must-have aspects of choosing a web host provider, but they are features that can help if you are struggling between a few providers and need a way to determine which company to choose.
By taking the time to choose a reputable web host provider who has your back (and back-ups) you can lower your risks of being attacked by a hacker. Then, if there is a hack you can know that all of your hard work is protected. We understands how vital it is that your website is protected and backed up. Give us a call to learn what we can do to ensure that your website is as safe as it can possibly be. We're here for you.