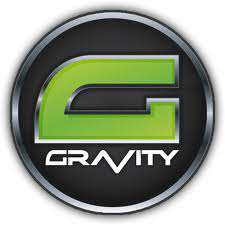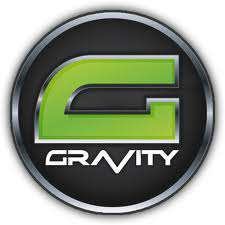 If you run a WordPress website and you wish to be able to collect information from your clients, members or customers, then you will benefit greatly from the Gravity Forms plugin. Here at Page Progressive we believe, as do many others, that Gravity Forms is the best data collecting option out there for WordPress if not THE WORLD 😉
Not familiar with Gravity Forms? Allow us to explain. Gravity Forms is a full feature contact form that allows people to send you information and even publish content directly to your website if you set it up to do so. Used in its simplest manner, Gravity Forms lets you create basic contact or a support forms that collects information such as name, e-mail, phone number, address, website and an assortment of other information. You even have the option to set up notifications based on conditional rules, create pre-populating fields and, because it has captcha as an option, you can even prevent spam!Gravity Forms also does more than allow you to collect basic information. You can also take advantage of its drag and drop interface to do surveys and polls, manage guests post submissions and integrate e-mail lists and PayPal. But perhaps, the greatest thing about Gravity Forms is that you don't have to be fluent in programing code – though an understanding of WordPress is beneficial.
So, how can you make use of Gravity Forms? Consider this, since Gravity Forms work with e-mail and assorted management programs, you can connect them to your mailing list on these sites- MailChimp, Campaign Monitor, Aweber, Freshbooks and Twilo. (It should be noted, that these elements can only be done by someone with Gravity Forms developer license.)
A second great feature of Gravity Forms is the ability to accept guests' posts to your blog. We all know how important it is to have current and frequent content on a website. But, sometimes life gets busy and you may not have time to post something to your website. However, Gravity Forms allow others to write and submit posts outside of your WordPress admin panel. When a post is submitted, it becomes a draft. You can then approve and post as it is or add notes to the submission, which can be shared with the submitter before (or after) the post goes live.
Customer feedback is an important part of any business, but especially for one that involves customer service. Gravity Forms can be designed to help you create surveys and reader polls in menus, checkboxes, numerical fields and even multiple choice questions. Imagine, with just a few minutes designing the Gravity Forms' content, you can help your business be more effective.
Of course, all of these great features of Gravity Forms are not free but given its amazing capabilities, Gravity Forms is very reasonably priced. The basic license is $39 and can be used for a single site, for $99, you are able to use it for five sites and for $199 you will have an unlimited developer support license.
Here at Page Progressive, we know how to use Gravity Forms so that you get the greatest possible benefits. If you believe that Gravity Forms will be perfect for you, but don't know how, or don't have time, to get started give us a call. We would love to help you.