Do you find yourself with an unexpected and exorbitant amount of free time? If so, then perhaps you are thinking about new ways to make money. Maybe you have had an idea in mind for a while but weren't sure to get started? If so, now is the time to start your new venture. But where should you begin?
Turning Your Idea(s) into a Successful Business
The idea of starting your own business can bring on a variety of reactions- excitement, fear, determination, etc. being just a few of them. Any or all of these are to be expected. But before you get overwhelmed or caught up in the busyness of starting your business there are a variety of things to consider and do. This prep-work will help minimize things from going awry as your fledgling enterprise is started.
What You Should Do Before Starting a Business
Find your niche. What do you do well or know a great deal about? Perhaps you have always wanted to start your own website to blog, begin a YouTube channel, have a niche site on 80s video games, want to sell things online you got cheap at a yard sale, etc. Take some time to assess your strengths and interests then jot down 2-13 ideas of how those can be turned into a business (or how they will boost the business venture you are currently considering.)
Figure out how you will finance the company. Depending on your product, you will need money for licenses, equipment, software, legal fees, operating expenses, and any other assorted costs. Consider talking to outside investors, friends, and family, angel investors, venture capitalists, bootstrapping, or crowdfunding on

Kickstarter

.
Determine your time commitment. If you currently have a full-time job, then you will need to determine how much time you have to invest. Depending on your specific scenario, it might behoove you to start smaller and slowly and then switch from employee to full-time business owner – ideally, when your side income begins comparing to your standard salary.
Have a good team. Most companies do best by. Having a core group of people who specialize in various aspects of the business. Sure, some businesses are listed as a sole proprietorship and are individual-owned and operated but a large majority of companies require a team. This team needs to comprise people who understand your vision and who can help you achieve the various tasks – SEO, web design, social media, research legal work, finances, etc. that will bring your dream to a reality.
Choose an accountant that understands small business. Whether it is a local firm or not, be sure it understands small businesses and your state's specific forms and regulations.
Write up an ideal customer avatar. Figure out who your target group is. This will help you craft your marketing strategy. As you begin determining who your audience will be, ask yourself these questions:
What problem are you solving?
What type of customer or client has that problem?
What is the age range for your ideal client?
What profession is your client?
Married? Children?
What influencers do they follow?
How can you solve that problem?
What makes you a trustworthy source for the solution?
What service, bonus, etc. will you offer to make you stand out from the crowd?


How will you generate income?
Determine your marketing strategy. You can do this on your own but it is best to talk to your team, or professional marketers and learn how to make the most out of your business to make it appealing to your target audience.
Be flexible. Don't be afraid to step back and regroup. There will be times that you have to make changes – whether due to your own personal situation or because of elements and actions in the world around you. Being flexible means that you have a better recipe for success.
Don't give up! There will be times – especially early on in your business – where it seems like you are not going to make it. You will face a variety of challenges and they will take a toll on your emotions, strength and mental state. This is true no matter how great your idea is or how hard you work. And, it is the tough times that will show

what type of company you really are.

Decide before you begin not to give up- especially not without a fight. As an old poem by John Greenleaf Whittier states,
"When things go wrong as they sometimes will,
When the road you're trudging seems all up hill,
When the funds are low and the debts are high
And you want to smile, but you have to sigh,
When care is pressing you down a bit,
Rest if you must, but don't you quit."
The Legal Requirements of Starting a Business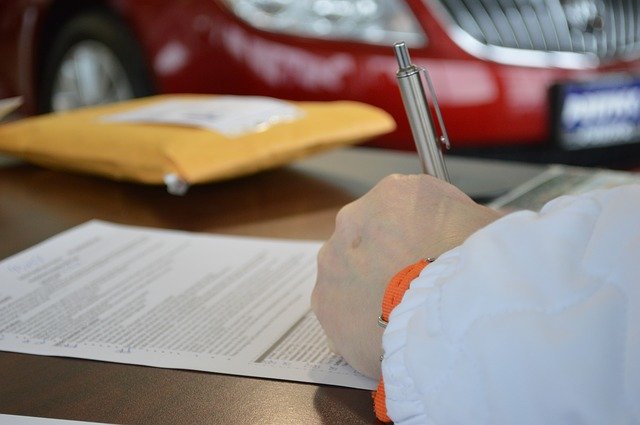 Before you hang out your shingle for your new venture, there are several legal actions you need to take to protect yourself and your business. Failing to do so can cost you in the future, so act now on the following:
Protect your personal assets – No one wants to think about failure but that doesn't mean you shouldn't take time to protect yourself and your family if something goes wrong. To avoid a lawsuit ending your business, not to mention your personal finances, it is vital that you protect your assets by forming an LLC (Limited Liability Company).

 

This will protect you should someone come after you and want to seize your assets. With an LLC they will not be able to touch your personal finances or bank account.
Find out if your company must be publicized –Depending on where you live or plan to open your business, it might be necessary to publicize that you have formed a company. States where publication is especially important are Arizona, Nebraska, and New York.
Understand you must insure your workers – Most states require company owners to insure their workers – worker's comp, insurance, etc. Of course, this might be negated if your company is made of 5 or fewer people.
Don't cut corners on general liability – Of all the insurance issues to consider, general liability insurance is not something to skimp on. General liability insurance will keep you safe from basic claims of wrongdoing and guarantee you don't have to file bankruptcy.
Make sure you are not at risk for trademark violation – To be sure that you are not copying any other company, you need to formally register your company name with the U.S. Patent and Trademark Office.
Federal taxes – Like it or not, taxes are a part of life. As a business owner, you will be expected to pay taxes on what you make (surprising, right!) Unless you want to have a personal relationship with Uncle Sam, you will need to apply for an

Employer Identification Number

(E.I. N.).
Find a good lawyer, and have them on speed dial – Just as working with a marketing team and an accountant, having a good lawyer who understands business law is a must. Keep in mind that a lawyer who won't/can't answer your questions will not be able to adequately represent you – in court or anywhere else. Time and energy invested in finding a good lawyer are never wasted!
Turning Your Idea into a
Business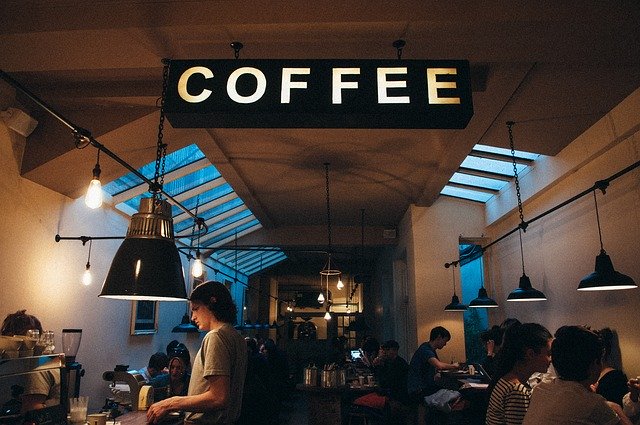 Did you know that in a recent survey it was found that only 41% of pre-launch businesses spend more than 3 months attending seminars, participating in training sessions and talking with their peers? Conversely, 54% of sole proprietorship businesses continually do research and look for ways to improve.
What does this mean then? Ultimately, you can begin your business in no time at all! Sure, having time to research and attend business seminars is great but it's not the only way to kickstart your new business. Rather, you can do a few video conferences, phone calls or avail yourself of an assortment of media tools and connect with others who understand how to start a business.
Yes, starting your own business can seem challenging, but if it is broken down into smaller, easier steps it can be done – often in very little time, too! Here are some simple steps you will need to take.
Define your product and clientele. (See above)
Join a trade association– Virtually every industry has a trade association through which you can connect with others in your field. These people will be able to help you on the road to success.
Choose the name of your company – Find a name that fully embodies who you are and what you have to offer.

Naming your company

can take time, creativity, research, analysis and even expert help. Don't overlook the input of family, friends or other collogues!
Create your logo –This is a good time to check with the U.S. Patent and Trademark Office if you haven't already done so. Remember, your logo represents what your company stands for, so be sure that it is what you want. If you need help with a logo design, be sure to contact the Page Progressive team as they are skilled in logo creation.
Open a business bank account – As soon as you have all the legalities of your business in place, it is time to set up a business account. This will make it easier to track income and expenses and ultimately deal with taxes. Better yet, it will help your business establish a line of credit, provide flexibility for money management and be there in the event that you need a business loan.
Get your product/service ready to market – It is recommended by many long-time business owners to start small. You might have 15 different products or 10 services you want to offer. However, you will likely find that managing a small portion of those all at once is plenty to being with. When you build a new company, it can be extremely time consuming and you need to be able to focus on getting some traction in your field and making a profit. While having 10 different service options is your current end goal, starting off offering 2-4 of those and doing them better than everyone else will serve you better tha doing a mediocre job on all 10. Then as your business grows, start adding in new products and services.
15 Ideas for Starting a Business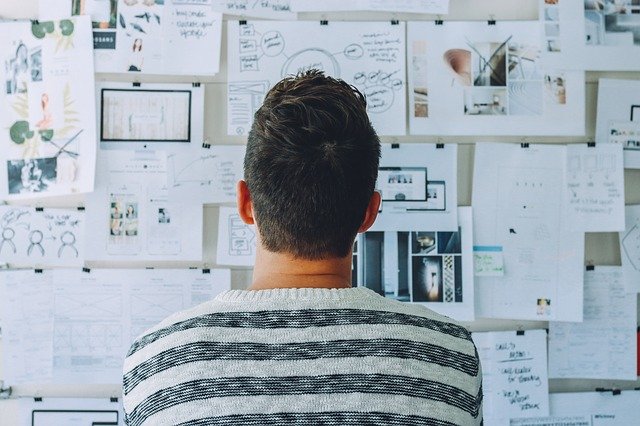 So, are you ready to begin starting a business, but need a few ideas? If so, then here are some of the best ideas for a side hustle.
Graphic Design

Web Design

Web Development

Online Courses – Have a skill set that could benefit others? Then teach online classes so others can learn.

Social Media Marketing

Social Media Manager

Online Coaching

Podcasting

Amazon Reselling

Virtual Assistant

Remote English Teacher or Tutor

House/Pet -sitter

Interior Design Consultant

Photographer

App Developer
There are numerous business opportunities out there, or you may have a few of your own. But if you are looking for a way to bring in more income (or simply an income) then there is no time like the present to get started. Don't delay. Use these tips to help you on your road to business ownership.
As a small to medium-size business, Page Progressive understands the challenges of building a company. We would love to talk with you and share our input. Contact us via our webform and schedule a time to talk to one of our team members.