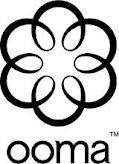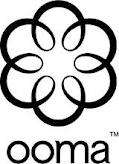 How often do you use your phone in the course of a day? Do you feel –at least on some days- that you have had a phone surgically attached to your head? Maybe, your days begin and end (or so it seems) with a phone call. For many people, being on the phone is the norm-not the exception. However, the cost of communication seems to be rising, and many are looking for ways to keep in touch without spending a great deal of money. Fortunately, there have been a number of VoIP companies such as Vonage, Skype, Clearwire, Time Warner and others that offer communication for less. One such VoIP service that we've been recently trying out in the office is Ooma.
Ooma, like other VoIP providers, makes use of your existing Internet connection and a standard corded or cordless phone, allowing you to call anywhere in America for free forever. Appealing, isn't it? Of course, if it sounds too good to be true, then consider these common Ooma FAQs to help you determine if Ooma is right for you.
Does free really mean no cost? Ooma allows you to make calls-both local and long distance-for free, anywhere in the US. For 411 calls there is a charge of .99¢ per call. You will, however, have to pay federal universal service charges, state and local taxes, fees and surcharges as well as regulatory and compliance fees each month. You can find out how much by visiting Ooma.com/rates. You should also keep in mind that calls to Hawaii (808 area code) carry a surcharge of $29.99 per year  per number, but if you sign up for the Ooma Premier system ($9.99 a month) this fee is waived.
What about my phone number? In most cases, you can keep your existing phone number, you just will need to pay a one-time processing fee of $39.99; however, if you sign up for an annual subscription to Ooma Premier, that fee is waived. Keep in mind, that porting (phone number transfers) can take up to 3 weeks.
Does Ooma support 911 calls? Yes. Ooma has E911 in areas that are supported. Your address is passed along to the emergency response personnel when you register your Ooma device online. As an additional precaution, the Ooma system is designed to work with a landline back-up, so your 911 calls are always routed to your landline. Keep in mind, that in the event of a power outage, you will need a mobile phone for backup.
Does my computer have to be on for my Ooma system to work? No. Ooma is a stand-alone, low power device that functions independently of your PC.
How much does Ooma cost? Both the Ooma Hub and the Ooma Telo bundle are $250 but basic monthly phone service is free in America (except for your 911 taxes, which for us is about $3) or you can opt for more features for the $9.99 Premier plan. The Hub includes Ooma Scout and a 60 day free trial of Ooma Premier; Ooma Telo only includes the free 60 day trial of the Premier service. We have the Telo and a telo handset, and we've been very pleased with the call quality. We've fond the quality to be superior to both Vonage and Skype although there is still a bit of delay, although not as much as we experienced with Vonage. The one bummer we found is most common security systems will not work with Ooma, although Vonage does work with many.
What features are available with Ooma? Free U.S. calling; voice mail, great voice quality, 911 service, free new phone number or the option to keep your existing one, easy installation, caller ID; call waiting, low cost international calling (as low as a penny a call) and voicemail notifications to your e-mail and mobile phone.
Are there any other adapters/extras for Ooma? Yes. Recently, Ooma introduced the Bluetooth Adapter, which not only allows you to go hands-free, but also lets you link your mobile phone or headset, as well as your home phone, in addition to transferring calls easily and having an earpiece to use with your home phone that has a 30-foot transmission range.
Also new to Ooma is the Wi-Fi adapter, which allows you to set up your Telo anywhere in your home as long as you have a wireless router.
If you are looking for an economical way to have phone service for home or business, giving Ooma a chance to wow you is time well spent. Here at Page Progressive, we have been looking into a variety of VoIP options. So, if you would like to hear/learn more, lease give us a call. We will be glad to share our experiences with you.