We offer professional print and graphic design services in Raleigh, NC.
Corporate Identity & Logo Design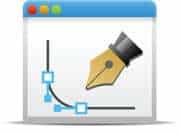 In order to get customers to take your new business seriously, your company needs a professional identity that reflects your business and sets you apart from your competition. Page Progressive can help you develop business or product names, logo design, website addresses and slogans for your company. All graphical logos will be provided to you in vector format so that it can be rescaled and still retain crisp edges for any print work that your business will need.
Business Cards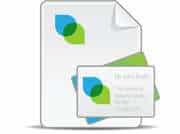 One of the first ways you have to make an impression on your potential customers is through your business card. Does your card stand out from your competitors? We provide full-color fresh designs that will make you the center of attention at your next networking event.
Brochures
A brochure is a great way to give people more information about your business. Nothing beats face-to-face time with a potential customer, but when your time is limited, a brochure can fill in the details.
If you would like a quote on graphic design in Raleigh, please contact us for a free estimate, based your budget and needs. Call us now at 919.374.3014 or email us using our "Contact Us Form."
Ready to jazz up your marketing materials?