So you've got a website, but how do you get it to rank well in online search engines and directories? Unfortunately this is quite often no easy task. Each type of business will face a different degree of challenge in reaching the desired high-level rankings — based on the extent of its competition. This can be a tough battle to face, but here are a few tips to help you stay on top of your online marketing.
Natural (Organic) Search Engine Ranking:
There are two basic points to understanding your ranking for natural, or organic, search engine placement:
Make sure your website contains the key phrases that your potential visitors are searching for.
Build as many links TO (incoming) your website from other websites. That is where link building (below) becomes important.
SEO Services We Provide: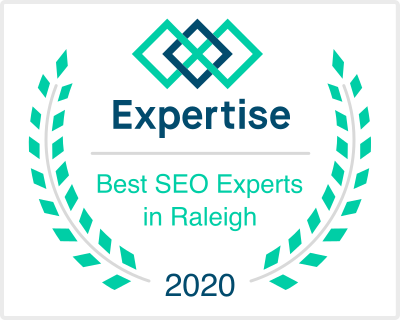 Page Progressive locally serves Raleigh, Durham, Chapel Hill and surrounding areas in NC  as well as national clients.
Search Engine Optimization (SEO): If you already have a website, we can optimize it so search engines are aware of the content and the relevant phrases it's associated with. This process includes:

Keyword research
Content creation
One-page content optimization
XML Sitemap Creation and registration with Google Webmaster Tools
Internal Link Architecture
Use "Link Bait" if appropriate
Develop and test clear call to action items

Online Marketing and SEO Consulting: We sit down with you and develop an online marketing plan for your business. This may include basic education about online marketing or search engine optimization, or suggestions on how to build your natural or pay-per-click ranking.
Link Building: We put the wheels in motion to getting higher natural search engine rankings by building incoming links to your site from places such as online directories, press releases, blogs and social media sites.
Search Engine Optimization Tips:
Put key words in the title tags and H1 headers for all your pages.
Have questions?
Get links to your site listed on as many other sites as possible. Search engines look at how many sites point to yours to determine your site's popularity. There are tons of free directories out there that will link to your site. Make sure these links pointing to your site contain your key words in them. Avoid "click here" links, as they don't tell search engines what that link points to. Think about other businesses that are synergistic with yours, and ask them if they wouldn't link to your site or swap links with you. Here are some good places to list your site. Some are free and some are not:
Free:
Not Free, But Worth It!
CitySearch – We've witnessed various levels of success with Citysearch, depending on the type of business – definitely worth a look!
Yellow pages – Another site that gets a lot of hits
When you get other sites to link to yours, give them code like this to use, which includes keywords in the link as well as the "TITLE" parameter:
<a title="Page Progressive – Print design, web design and web hosting in Raleigh NC." href="http://www.pageprogressive.com" >Page Progressive – Print design, web design and web hosting in Raleigh NC.</a>
And just in case the above code makes no sense to you whatsoever, we've developed a web app to make it easy for you to create links when you are link building. Use the app below to generate code for giving other people to link to you and get the most SEO bang for your buck! Bookmark this page and use it when requesting links from others and don't forget you can share this resource with others by using the links at the bottom of the page! Also, check out our FREE title and meta tag generator (SEOMetaTagTool.com)
…And don't forget to read this article from our blog that talks about online syndication (Atom/RSS), which greatly improves search engine rankings.
Repeat key word phrases throughout your site. For example, if you are a web design company, make sure you say things like "We are an excellent web site design company offering the best services for web sites, web site hosting and web site development."
Use links, bold,

italics and heading tags around your key words in your site. Make sure to use ALT tags on images in your site that contain key words.

Use META tags in your HTML section to list your keywords and site description for search engines. Even though the META keywords tag does not have a high weight with search engines anymore, it's still good practice to use them. META descriptions are often used by search results page, so word them carefully with the objective to encourage someone to click on your link! Include multiple versions of words like web site and website, or ecommerce versus e-commerce. You may even want to include commonly misspelled words as key words on your site. You can repeat your key words throughout your site, but don't go overboard. If you list your key words over and over on your site 100 times, search engines will think you are trying to trick them, and they may penalize your ranking. Basically use common sense here.
Don't use javascript or Flash for your menu navigation. Search engines can't follow those links. If you do use navigation with Flash or Javascript, place a copy of your links somewhere else on your page.
Site maps help search engines find all of your pages.
Get a domain for your website that contains your key words. For example, if you are a web design company, get web-design.com.You'll reap the benefits of people who accidentally type their key word into the URL bar in their browser and also web site names with key words in them inherently seem to outrank other domains with unrelated words.