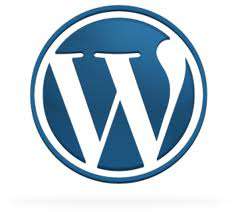 As one of the most popular content management systems used, WordPress
has been making headlines since its first release by Matt Mullenweg in 2003. It's security and ease of use makes it ideal
for web designers who want their site to be flexible with all of the plugins available, yet is still simple enough for the beginning
blogger who just wants a place to update a few pages on their website occasionally.
WordPress offers numerous plugins and has a large assortment of templates and themes,
resulting in its being used by over 13% of the 1,000,000 biggest
websites. So what is it about WordPress that has everyone talking? Here
are some of the plugins that make WordPress so popular.
WordPress Plugins
Simple Twitter Updates: This WordPress plugin sends automatic updates to your Twitter page directly from your blog, but protects your Twitter password.
Tweet This: Use this plugin so your readers can share posts easily and quickly. Tweet This also allows you to publish and schedule tweets from a new "Write Tweet" and has options for 20 social networks.
Client Status: Keep track of your client's WordPress sites as well as send email to site admins and new clients. The plugin can be set to check for updates hourly, twice daily or daily.
WordPress e-commerce plugin: This is a shopping cart feature designed to make it easy for selling digital and tangible products and services or collecting online fees. It works with WordPress 2.8.2, Google checkout level 2, DPS paystation registration, Ajax shopping carts, PayPal and many other commerce related needs.
Want to have the latest information about WordPress?  With the WordPress Automatic Upgrade you can always have the latest and greatest. The upgrade will:
Perform back up files and make a link available to download it
Create backup databases and send you link
Download the latest files from WordPress.org/latest.zip and unzip it
Put the site in maintenance mode
De-activate all plugins and remember it
Upgrade WordPress files
Give you a link that will open in a new window to upgrade installation
Re-activate the plugins
In addition, the WordPress Automatic Upgrade can be automated to so that you do not have to click on any links to go the next step.
New Releases of WordPress
The most current version of WordPress is 3.0.4. It was released in December of 2010. This version of WP requires PHP version 4.3 or greater, MySQL version 4.0 or greater and mod_rewrite Apache module. Soon after the 3.0.3 release a number of critical security updates were available to protect the core of the security in the HTML sanitation library, known has KSES. This security update is highly important and should be performed by all WP users prior to 3.0.4. WP experts, when asked about occasional WP updates, say that while you should check all updates, you should be especially careful with the big updates as they are more complex and can cause issues with your WordPress site.
WordPress Features
WordPress has an abundance of features that make it appealing to its users. These features include:
The ability to rearrange widgets without editing PHP or HTML code
It is search engine friendly and has a clean permalink structure
You can assign nested, multiple categories to articles then add tags to articles and posts.
Automatic filters that provide standard formatting styling of text in articles
Trackback and pingback for displaying links to other sites that have themselves linked to a post or article
Plugin architectures which allow users and developers to extend the functionality beyond those that come with the basic install.
It can be installed using a package management system or by deploying a ready to use Turnkey WP appliance.
It is an Open Source project so people everywhere can work on it.
There are are a lot of free themes and plugins to choose from
WordPress is much more than just for a blog site. It's features and ease of use have made it a long time favorite for many and is likely to continue to do so for some time to come. There are numerous updates, plugins and features, so no matter what it is that you would like to use WordPress for, whether business or pleasure, you can do so without needing a degree in web design. Of course, if you would rather leave your web design to the pros, then give Page Progressive a call today 🙂