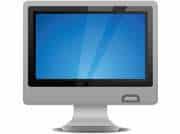 When it comes to watching what we spend, corners can be cut in many places. Some of these budget-reducing activities might be clipping coupons for groceries, lowering energy costs by more eco-friendly practices and minimizing entertainment expenses. There are also areas in life that you don't want to cut costs on- a brain surgeon/surgery, a parachute, a Doberman pinscher leash, bungee cords and your business' web hosting are just a few.
Okay, so you may be wondering why cheap web host provider plans are included in this list. After all, what's wrong with saving money in business? Well, just as some of the actions above can end badly if an inferior item or service is used, choosing a cheap web hosting provider can also have results that you are less than pleased with. In fact, choosing a cheap web hosting provider can even result in costing a lot more than you anticipated! So, why should you not choose a cheap web hosting provider? Here are 5 reasons not to opt for a low cost web hosting plan.
Don't use a Cheap Web Hosting Provider because…
Cheap web hosting companies often promise 99.99% uptime. This means that the server you're hosting on will be up, not necessarily your website. For example,  your website (or another site hosted on the same server as you) could experience a  sudden high level of traffic. This could lead to your website shutting down or perhaps just come to a crawling pace.
Backups leave much to be desired. You want your site backed up frequently. Some cheap web hosting plans say they provide backups, but the details are a bit sketchy. Be sure you understand how often the backups are done. Good backups can be expensive and keeping several versions of your files takes up space. Consequently, many web host providers do a poor job.
Customer support is lacking. While many cheap web hosting plans provide 24-7 support, they don't say where that support is located. Many users of inexpensive web hosting plans have found that these cheaper web hosting companies are farming out support services to countries where the staff are not qualified to answer your questions. In fact, you may not be able to get a person via telephone at all. If your website get's hacked and your business is on the line, many cheap web hosting companies won't help and will leave it up to you to restore the site from a backup or fix the problem yourself.
Low rates often mean high costs later. Be sure you carefully read the fine print. Many low cost web hosting plans are only inexpensive at the outset and rates will significantly increase after a set period. Others may stay the same price, but there is a loss of service features after several months.
The web server is not located in the U.S. This may not seem important, but it is. Consider this, if you are in Raleigh, NC and your provider is in Canada, it can take longer for your site to load, which means that you risk potential customers leaving your site before you ever get to meet them.
How to Get Good and Inexpensive Web Hosting
Okay, so you have seen the drawbacks of using a cheap web host provider, but that doesn't change your budget. You need a good and inexpensive web host provider. This may seem like a bit of a conundrum, so here are 5 solutions from Web Hosting Secrets Revealed.com for using a cheap (under $5 a month) web hosting provider.
Software charges – Cheap web host often promote add-ons and software for an additional fee. Take your time to research the features before signing up for these.
Overselling server space – Before setting up with a cheap web host provider, check the out on Pingdom or Uptime Robot (both are free to use) to find out what the performance rate is.
Spam Attacks – This is a common problem with cheap web hosting. You can check out the Web Hosting IP on SpamHaus Block List as soon as you have your account. If your server is on the list, request a change. If the cheap web hosting provider is not willing to do this, get a new host.
Fees – There are several ways these can hurt you, the first has been addressed but (see number 1) but the other two are cancellations and renewals. Some cheap web hosting providers will sometimes hide their cancellation fees in the fine print. Don't get caught by this. Go to the Terms of Service page, hit CTRL and "F" and look for words like "cancel", "refund" or "fee" then read any comments in which these terms are found. Renewal fees can be just as dire. Pay close attention to the cost of renewing your subscription.
Long-term costs – Some cheap web hosting providers are only cheap if you are willing to sign a multi-year contract and pay the entire cost up front. Unless the provider allows a refund and cancellation at any time, this is a bad idea.
Cheap web hosting- it is really a matter of getting what you pay for. No, it may not be as bad as a weak Doberman pinscher leash or as dangerous as a faulty parachute, but when it comes to supporting your business website, having poor service can be just as detrimental. If you are trying to decide how to invest your web page development budget, and want to be sure that you get the most for your money, then contact Page Progressive. We will be happy to help you determine the best web hosting plan for you.