Sticker shock has, unfortunately, become the norm. It seems no matter where you go, prices are going up. Consequently, budgets at both home and work are being stretched like an out of shape rubber band. However, when it comes to the business world the old adage is still true, "You have to spend money to make money".
If you are looking for ways to boost your business, cutting out marketing expenses is not the answer. After all, how can you build your business' bottom line if people don't know who you are or what you have to offer?
Not convinced that maintaining a marketing budget is worth it? Consider this:
Getting the Most from Your Marketing Budget
There are a variety of approaches you can take to stretch your marketing budget. They may not all work for you. But doing something to stay in public's eye is better than cutting out marketing altogether.
Determine and Define Your Business Goals
Know what your focus is. If you don't, you will waste money on unnecessary ad campaigns, unfocused PPC or social media marketing. Sit down with your marketing team and determine specific goals and plan how you can reach them.
Be Sure Your Sales Team and the Marketing Team Agree
As you determine company goals discuss where you want to invest your time, talents, and budget. Be sure that your marketing team and your sales team agree. It may take several discussions to develop a plan. However, having a strategy everyone can work with will promote staying in the black.
Know Your Audience
If you decide to focus on a social media campaign, then know what platform(s) your clientele uses most. If your customers are primarily on Facebook, then don't spend money on a Twitter campaign. Also, if you know the bulk of your customer base is a certain demographic, then craft your campaign to focus on them. If you don't know enough information about your client base, consider using a tool like Google Analytics.
Don't Overlook Social Media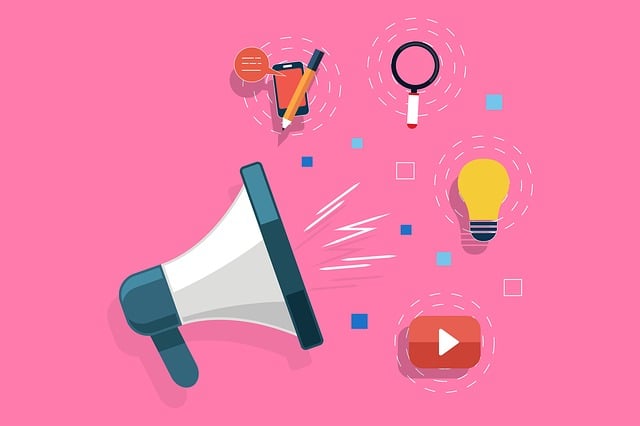 You can still engage and keep in front of existing customers, as well as reach new ones with intentional social media activity. Yes, a paid campaign can reach new clients, but you don't have to spend money on a social media campaign. Rather you can take time to post at least once a week on your social media platforms. Ideally, posting 3-5 times would be best, but something is better than nothing at all.
Keep your posts engaging, educational, and entertaining while letting people know you are there for them. A good rule of thumb is that 80% of posts need to be outward facing (sharing behind the scenes tidbits about your company, community involvement phots, did you know posts, etc.). The other 20% can be inward facing (buy now, contact us today, etc.).
Use Content Marketing
Invest time in your website. Add new blog posts, create videos, etc. (and adding the proper meta tags) that will be of interest to your site guests. In addition, it will let search engines know your site is alive and well. This will help your site rank higher in search results and help bring in more customers.
Build Relationships that Can Help with Public Relations
Connect with local reporters, DJs, advertisers, newspaper owners, and others who have influence. These people are always looking for great stories or new approach. Cultivate relationships with these people. Ask questions, offer feedback, volunteer – whatever it is that helps you connect with them. Then when the time is right, give them your pitch.
Get Involved with Your Community
Sponsor a little league team, provide snacks for a school or church event, help out at a local pet clinic or adoption center. Whatever community activity appeals to your company can be a good way to get your name out in the community. Better yet, many of these activities won't make a big hit on your marketing budget. But they will go a long way towards brand awareness and community recognition.
Cut Marketing and Subscription Costs
No, don't stop your marketing strategy! Look at subscriptions, analytics services, scheduling tools and other items that comprise marketing. Are there items you are not fully utilizing? Maybe you can go to a lower price tier and save money. Do you really need 5 subscriptions for pictures? Did a specific approach last year? If not, put it aside for the foreseeable future. Identify where corners can be cut and adjust where you can.
Meet Often with All the Players
One meeting with your marketing, budgeting and sales team will not be enough. You will need to follow up with everyone and track success and failures. There may times you need to regroup and refocus. Staying on top of how things are going can keep you from sinking money into an approach that isn't working. Then you can reallocate funds to something that is being successful. Keep careful records so you determine what steps need to be taken for success.
At a time when many businesses are cutting back on their marketing and PR, it will be the ones who still continue their efforts, even if at a reduced rate, who will succeed. Don't hope your old, or existing, reputation, will be enough to keep you in the black. You need to take action to make the most of your marketing budget now.
If you have questions about boosting your online presence, PPC campaigns, or other forms of marketing don't hesitate to reach out to Page Progressive. We understand what it takes to be successful in business and are here to help.