Here at Page Progressive, we create a variety of websites for a broad range of clients. From time to time, we like to highlight some of our client's websites along with whom they are and what they do, so others can be aware of area businesses and organizations. This month, we are spotlighting Scottie's Building Services and With Love from Jesus Ministries.
Scottie's Building Services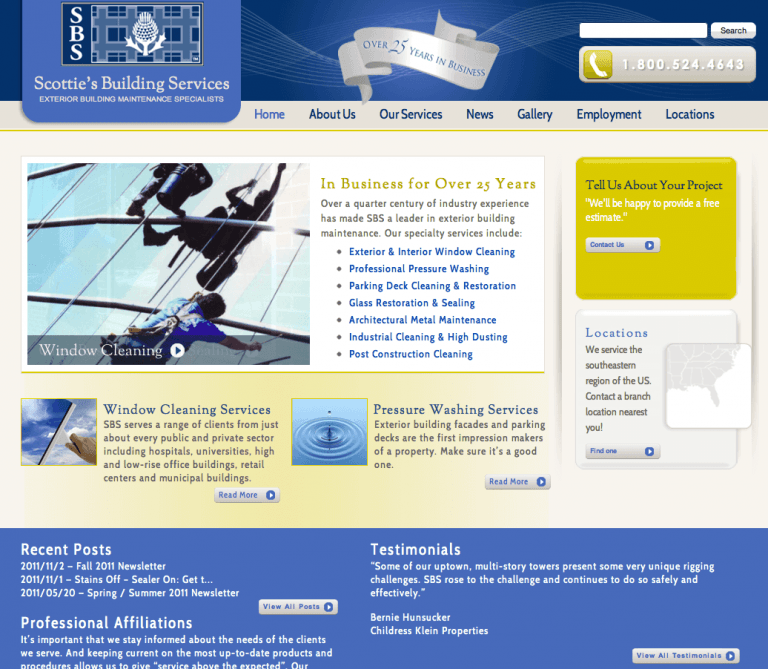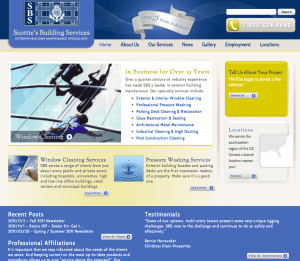 Scottie's Building Services has been a family owned business since 1986. Today, they are recognized throughout Virginia, South Carolina and North Carolina for their excellence in exterior building maintenance services. So what type of needs or concerns do you have for your home or office? After all, these structures are important and it is vital that they are taken care of. At Scotties, you can get help for the following jobs:
Interior or exterior window cleaning
Pressure washing
Glass restoration and sealing
Parking deck cleaning and restoration
Architectural metal maintenance
industrial cleaning and high dusting
post construction cleaning
Each of these jobs can take a considerable amount of time for someone who does not have the necessary tools to keep your location looking its best. There is no reason to schedule extra hours for clean up or to settle for a less than pleasing job. Simply contact Scottie's Building Services to learn how they can help you. With their 25 years of experience, Scotties is sure to provide what you need.
With Love from Jesus
Page Progressive has also been a part of a local ministry group's website production. With Love from Jesus ministries began in 2000 in a couple of garages. Today, it is operated out of a much larger facility that serves over 4,000 families in the Raleigh, NC area.
So what exactly is With Love from Jesus? The WLFJ ministry is a 501©3 non-profit, whose mission is providing food, household items, clothing, furniture, computers and even vehicles to those in need. This is made possible by many contributors in the business community, as well as churches and private supporters. When it comes to the distribution of goods, WLFJ is helped by youth groups, churches and local businesses, in addition to area ministry leaders.
And who are the WLJF ministry leaders? That would be Jerry Boyd, Jack Brinson, Roger Corbin, Jane Harrod, Scott Landis, Sam and Linda Williams, Vince DiMondi, Terri Smith, Sonny Wilson, Annette Hall, Keith Strandtman, Troy and Tracey Cordin and Greg and Tara Flowers.
Like any ministry, WLFJ always has needs. These needs cover a broad scope of items, volunteer participation and monetary support. If you would be interested in learning how you can be a part of this ministry, check out their website.
Page Progressive is proud to be a part of these local entities and would love to help you promote your business or organization. If you are interested in updating your website, give Page Progressive a call!