Has your current website or domain outgrown its original purpose? Maybe, you have made -or need to make- some significant changes to your branding or want to change your URL but don't want to rewrite content or redesign anything. If this sounds familiar, or maybe you are just considering a change, then a website migration may be the perfect solution.
By definition, a website migration is "the process of making significant feature changes to a website that can affect its online visibility." (Online Marketing Guru) This process plays an important part in how your website will then be viewed and can affect your site's Search Engine Ranking and marketing efforts. These effects can be quite disastrous if the site migration is not done correctly. As such, it is recommended that if considering a website migration, you work with a professional who will implement all the steps involved for success.
Types of Website Migration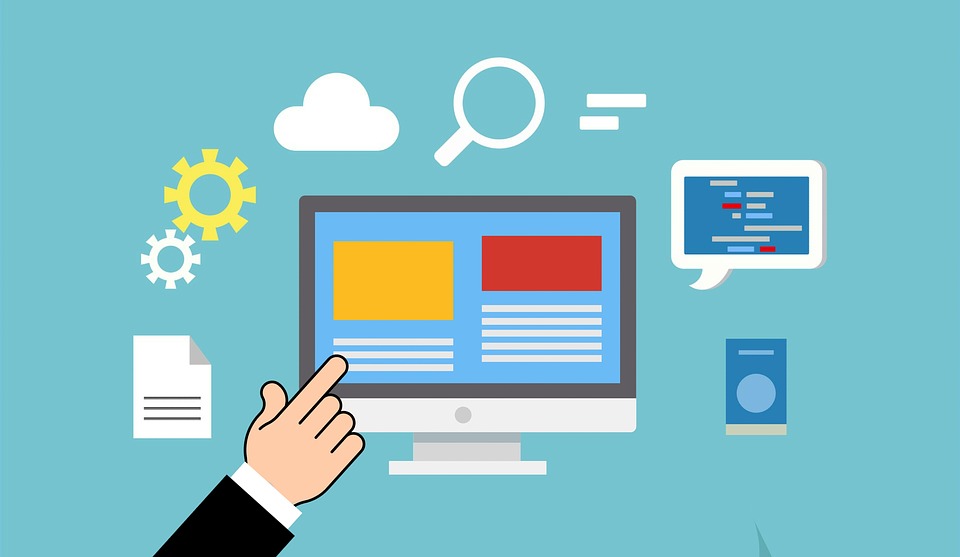 Not every site migration looks the same. Some are simple with minimal changes while others are more complicated involving changes to the SEO, URL, and many other site elements. Here are just a few types to think about.
Site Moves – A change in the URL, such as a change from being an HTTP site to an HTTPS, changing from being desktop only to a mobile-friendly and desktop site, or when changing from a country domain like moving from a co.uk to a .com or a .org.
Replatforming – When moving a site from a Wix site to a WordPress site.
Content – As implied when you are rewriting or revising your website's content.
Site Redesign – When the overall appearance of the site is changed.
Hybrid – When you are doing several types of migrations at the same time.
The Website Migration Checklist
Before the Website Migration
Plan the move and note your current site's performance. Take some time to determine what you wish to accomplish with website migration and set up a checklist to track milestones. You will also want to be sure all those affected (SEO team, analysts, content specialist, website designers/developers, etc.) by a migration are on board.
Make a copy of your website. You will need this to track changes made and to test the new site. Ideally, you should upload the original site to a new server so you can do some A-B testing after the migration has taken place.
Prevent search engines from crawling the old site. Using robots.txt is a good way to do this. You can also opt to use the non-index tag.
Update canonical links. During migration, you can have multiple versions of the same page, which will make it difficult to boost ranking. To minimize this occurrence, set up canonical links to minimize a hit to your SEO ranking.
Perform an accessibility check.  Be sure that when you migrate your website that it will still be useable for users with disabilities. This is especially important if you will be targeting a new market or product.
During the Migration
Update the site's DNS settings. Coordinate with your IT/Web Dev. team and be sure that the old site will point site guests to the new location. Keep in mind, this can cause your site to be down temporarily.
Launch the site, being sure that forwarding redirects, are ready to go. If you are not changing servers or platforms, the launch will be nearly instantaneous.
Inspect the new site.Look for any missing or duplicated content. Check for unnecessary redirects, and be certain that Google Analytics and Google Search Console are in place.
Create a sitemap. Once you have everything in place, look for any missing URLs. For each of these pages, you will need to set up server-side 301 redirects so the old URLs will not be ignored while you are making the final updates or revisions.
After the Site Migration
Evaluate the migration in sections. The more pages you move, the bigger the risk of issues or mistakes. Go through the migrated site a few pages at a time checking for broken links, layout issues, missing metadata, etc., and make any updates.
Update the robot.txt file. Be sure your new site is accessible to crawlers. You don't want to block important information from those looking for it. Conversely, you may need some info blocked as it is proprietary.
Submit your updated sitemap to Google. You want your new site to continue climbing up the rankings in Google Search Consoleor Bing Webmaster Tools, so be sure the crawlers have the correct information.
Compare analytics. Remember those analytics you took at the beginning of the process? Now is the time to compare how your new setup compares. Keep in mind, that you will want to check these numbers periodically to determine how the website migration is performing.
A website migration is not unusual and can be a simple solution to your growing business needs. However, it can be a risky endeavor- especially if you are not well-versed in the backend mechanics of website design. Fortunately, you don't have to be a pro to implement a website migration. You can talk to our team and let them do the job for you. Then, you can know that it is done correctly and that your website will remain working as you need it. So, don't let the phrase website migration send you into a panic.