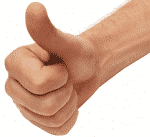 On a scale of 1 to 5 (5 being highly important) how would you rank the following attributes in regards to hiring a web developer?
Communicative
Conscientious
Ethical
Knowledgeable
Professional
Progressive
Punctual
Trustworthy
Chances are you ranked these traits relatively high. Why? Because when choosing a web designer you are entrusting someone with your business and you want someone with whom you feel comfortable. Moreover, you want to know the web designer you hire is not only a great web designer, but also someone who will listen to your needs and then complete the job as requested.
Here at Page Progressive, we describe ourselves as being a "Christian" company. But what exactly does that mean? After all, many groups wave the Christian flag, but their actions may not necessarily personify what a Christian business should look like. At Page Progressive, we strive to always produce work that reflects this mandate from Colossians 3:23-24, "Whatever you do, work at it with all your heart, as working for the Lord, not for human masters, since you know that you will receive an inheritance from the Lord as a reward. It is the Lord Christ you are serving."
We define our work ethic and morals based on Biblical advice and example. However, this does not mean that we only work with other Christians, nor that you have to be a Christian to have "good" ethics or morals. Rather it means that you can expect courteous treatment regardless of your faith system or lack thereof. In choosing to follow the mandates of Colossians 3:23-24, we are held to a higher standard of performance in every aspect of website development, from your initial query, to the day your website goes live and even beyond that.
So what should you expect from a this particular Christian web design company? Here are several attributes that should be a part of any web design company's DNA.
Creativity – Anyone can copy someone else's design, color scheme, graphics, etc. As a web designer, it is important to be able to think outside the box. After all, we were designed to be creative beings. To develop staid, ho-hum web pages is not to use our talents (unless, of course, that is what the client wants!) Here at Page Progressive, we work to build websites that showcase your services/products in a manner that promotes your business in a visually impressive yet user-friendly way.
Advanced – You don't want your business website to be stuck in the dark ages of web design!  A web designer, Christian or not, needs to be up to the date with the latest in web design, as well as a variety of other web elements, not just in appearance but in usage and current trends (i.e. social media sites, viewing on mobile devices)
Punctual – A Christian web designer should be a man/woman who keeps their word. If they commit to a 1:00 meeting, they should be there (ideally a few minutes early!). Of course, punctuality also applies to meeting project deadlines or any other dated/timed aspects of the project.
Relational – People need to know the web designer cares about them and their success. They also need to be able to clearly communicate and respond to a client's needs and desires for their website.
Ethical – A Christian web designer should never act in a way that would dishonor God. This includes not just their actions but in the type of websites they design. Here at Page Progressive we don't participate in underhanded marketing schemes or  do work in areas of questionable taste, such as projects with suggestive imagery/wording, those that promote negative/hurtful habits or are otherwise offensive to our corporate ethics.
Trustworthy – This is important in any web designer, as in the process of designing a website, people are not only asking for help in promoting their business, but may be sharing trade secrets. In addition, there is often an exchange of personal financial information. In looking for a web designer, you may wish to select one who is an accredited member of the BBB.
Conscientious – As web designers, it is important to pay attention to the little nuances of design as well as the big ones that are easy to spot. A web designer should strive to produce pages that contain all the information you have requested. The written content should be as nearly error-free as possible -remember web designers are people too, so on occasion, we may miss something or have a typo!
Keep their word – In bygone days, a man's word was his bond. Unfortunately, in today's society that is not always so. As a Christian web designer, it is vital that one keep their word. As the Nike slogan says, "Just do it!" However, it is best to work with a web designer who is uses a written contract as this protects all people involved.  If a contract is in place, it is easier to ensure that everything is done according to pre-determined stipulations. If changes are made after the client has signed, then those alterations should be added to the contract or agreed upon in writing.
These are but a few likely traits of a Christian web designer. Perhaps you have a few other traits you look for as well, and would like to share them with us. Here at Page Progressive, we endeavor to work and live by these principles. We encourage you to ask us questions – whether about web designing or our Christian walk and beliefs – we would be happy to tell you more.