Powering over one third of all websites, WordPress is one of the most ubiquitous website design platforms on the Web. Consequently, there are an abundance of tools and web-related aspects designed to work with it. This is a good thing, because the choices are many. However, this plethora of choices can also make it difficult to determine what elements are best for your needs. One example of this is the choosing of a hosting provider.
There are 4 types of hosting options often considered by website owners – shared hosting, Virtual Private Servers (VPS), dedicated servers, and managed WordPress hosting. With all of these options, making the right choice might seem like an overwhelming task with too many factors to understand. To cut to the chase, the key features you should look for in a reliable host for WordPress sites would be speed, security, support, robust backups, included SSL certs, and helpful developer tools. In this post, we will break down the details of what all of that means so you can make an informed decision when choosing the best WordPress hosting provider for your website.
Before diving into specific features that you need to know about for an effective WordPress hosting service, it is helpful to understand the basic elements of each of the primary types of hosting.
The 4 Primary Types of Website Hosting
1) Shared Hosting:
If price is more important to you than performance, shared hosting is the most budget-friendly option. However, a low price isn't everything.  With shared hosting the idea is that small websites need fewer resources. A shared server contains numerous websites, and often lacks the ability to fully support all the users and can result in frequent downtime or slow loading speeds. Other issues may include higher security risks, less helpful support and less WordPress-specific features. Shared hosting is typically great for HTML websites, but in many cases performs poorly with WordPress websites which need more server resources.
2) Dedicated Servers:
On the opposite side of the spectrum, dedicated servers tend to be the most expensive way to host a website. They can range from $400-1,50o a month, but there are some benefits:
You are the only user of the server you purchase, so you are not sharing resources with other websites.

You typically get more bandwidth. 

You have access to change server-wide settings that may be specific to your development needs, such as the operating system or versions of software scripting languages such as PHP.

You can install custom monitoring tools and software for a specialized deployment process.
Of course, there are some downsides to dedicated servers:
You are responsible for everything, so you must know all the facets of the server or have a reliable system administrator to manage the server for you (thus adding to your costs).

You would need to deal with any hardware failures with a server, which means someone must go in and physically replace the affected hardware in the computer, should it fail, such as the processor, RAM, hard drive, network card, etc.
3) Virtual Private Servers:
VPS (virtual private servers) are a middle ground between shared hosting and dedicated servers and can range in cost from $50-$250 a month. These servers typically hold less websites than a dedicated server, but resources are allocated across those sites so one website is not able to pull all the resources and adversely affect other sites on that same VPS. There are few negatives in a VPS set up, and several positives. These include:
Resources such as memory, hard disk usage and bandwidth are allocated rather than shared, making them perfect for a growing website.

Virtual instances (a self-contained software layer that includes the operating system and its related elements) that is like having your own dedicated server, thus giving you greater control over your web environment.

Because resources are allocated, it is ideal for ever-expanding websites.

Malicious code spreading from one site to another on a VPS is extremely rare
Downsides to virtual private servers include:
They are typically not specifically set up for WordPress and lack features that WordPress site owners may find useful
Because you are still sharing a server with other sites, it's possible for severe loads from other sites to cause downtime, such as during an attack.
4) Managed WordPress Hosting:
This is a specific type of hosting designed for WordPress sites. These servers tend to be very powerful, implement cloud technology and implement features that are particularly helpful for WordPress websites. Managed WordPress Hosting can range from $15 to $100 a month – depending on your needs, i.e. number of server resources required. Benefits of Managed WordPress Hosting are:
Extremely fast website speeds

Security that is more specific to WordPress

WordPress updates and backups are done for you

Technical support is provided, and some providers can help with WordPress-related questions and support as well
So, now that you have the basics of each type of WordPress hosting, it is time to make a decision. Easy, right? ☺ If your answer was no, then don't worry. There are ways to simplify the decision, and make it easier to choose a WordPress hosting solution that suits your needs and your budget.
What Features to Look for in WordPress Hosting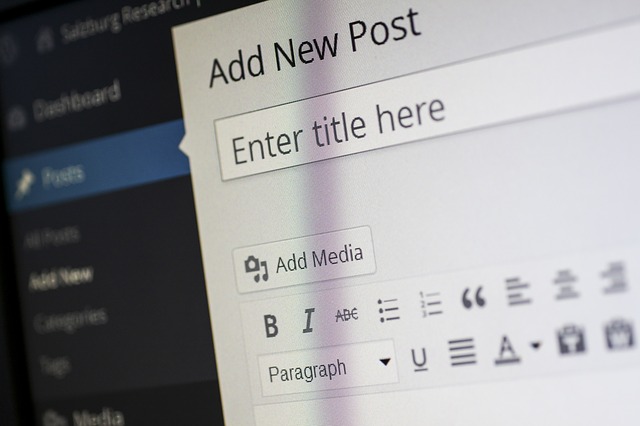 Each of the types of hosting above can be used with WordPress sites. But if you are looking for the best option, often a Managed WordPress host is the ideal choice for small to medium sized businesses. This is because it is dependable and allows you to sleep at night without being concerned about your website. 
To simplify the decision, assign a number value (1 being highest and 3 for lowest priority for you) for each of these factors:
Price?

Support?

Security?

Speed?

Developer Tools?
Chances are, you chose 1 for most, if not all, of them. However, not every Managed WordPress Host will deliver top service in all of these areas. You need to look for specific features, as not every provider offers the same options. Here is a list of features to consider when looking for a Managed WordPress host.
Features You Should to Look for in Managed WordPress Hosting:
Included SSL certs – so that your website is more secure and also helps with search engine ranking. Many providers offer these at no additional cost.
Staging sites – allow you to test a copy of your website before you actually move forward on a new design.
Git Version Control – This is a system designed to track changes in source coding during software development. This allows you to retrieve specific versions of your website at a later date or merge updates with another set of changes and track them.
Robust backups – Not every Managed WordPress host provides the same level of backup support and some charge extra when you need a backup restore. Ideally, you want a provider that runs daily backups for both your files and your database, as part of your monthly cost. Make sure you could restore your website to that morning, another day from earlier that week…or perhaps several weeks back. This is one area that should narrow your options down quite a bit when comparing hosting providers as many offer limited backups.
Web Application Firewall (WAF) – This is software that monitors, filters and blocks traffic to a website. They look for common types of security holes or hacking attempts and block them automatically. 
Transactional Email – Emails generated from websites, such as notifications on contact form submissions, tend to find their way into spam folders. Transactional email services ensure more reliable email delivery – and when it comes to an online order or contact form notification, you don't want to miss them!
Malware Monitoring and Removal – In the rare event that a hacker does manage to get through a firewall, this will identify it quickly and remove it, too!
Free Transfer – You shouldn't have to pay an additional cost to move your website from host provider to another. Save money and choose a provider who offers this for free.
Included WordPress and Plugin Updates – There are always updates being released for WordPress and plugins. It is important that your site be up to date or it can affect overall site performance or open you up to hacker attacks.
In addition to these key features, you may want a hosting provider who is familiar with WordPress development. That way if you run into a problem with your website that is not hosting related, but WordPress related, you have someone who can help you with that.
When it comes to the safety, security and support of your company website, it's critical that you don't take unnecessary risks. Find a hosting who provides the features you need so you can focus on building your company.
Find this article helpful? Use the subscribe form at the top or bottom of this page to sign up for our blog recap emails, which go out once a month!