If you want to have an ecommerce website for your business that is beneficial for you and easy for your clientele to use, then you must have a payment processor. There are dozens of payment processors out there, so it can be difficult to know which one is best for your specific needs.
If you are new to the world of ecommerce, then it can be a bit overwhelming. Since everyone has different needs and preferences, it may be necessary to have more than one payment method in place. So, to help you determine what payment processing option(s) will be best for your website, we have researched several options.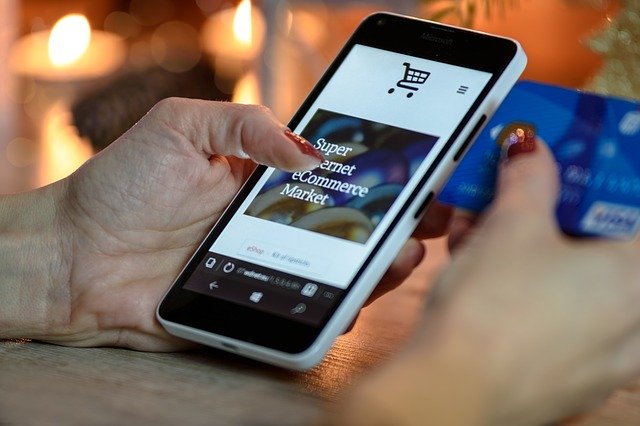 Accepting payments online has become increasingly popular for businesses – especially with many people opting to shop from home rather than venture into the store.  In fact, every year nearly 230 million people shop online. And since the COVID-19 pandemic hit, that number has only increased, with a study in April showing that e-commerce increased by 49% compared to March sales; online grocery sales increased by 110% and electronics sales went up by 58%.
PCI Compliant Processors
With numbers like those above, one can't help but realize that it is not only important to have a payment processor on the company website but to choose one that will work effectively for everyone. In addition to choosing a payment processor that effective and efficient, it is also important that the one you choose is also PCI Compliant (Payment Card Industry) to avoid the stress and headaches of those processors that do not.
Benefits of PCI Compliant Processors
Your system is secure and your customers can trust you with their information.

Your reputation is improved with clients and payment brands.

It is an ongoing process and is designed to minimize the risk of security breaches and data theft.

You will be better equipped to meet the standards of HIPPA, SOX, and other related agencies.

Improves your company's IT infrastructure's efficiency.

Boost the effectiveness of your company's security strategies.

Extremely low risk of lawsuits, insurance claims, canceled accounts, payment card issuer fines, and government fines.
However, it should be noted that avoiding PCI Compliance liability by using a service that doesn't require complicated questionnaires or quarterly website scans is a good thing to investigate for many businesses. Making your website and business PCI compliant is necessary for some payment processors. However, you may be able to avoid that headache by using payment providers who pass all payment data to a third party, such as Paypal or Stripe so you are not required to jump through PCI compliance hoops, which can be very time consuming and expensive. This means that because you do not accept sensitive payment info direct on your website, you are not liable should that information get intercepted or compromised. And you won't have to complete annual questionnaires with very complicated technical information about your business' security practices.
Pros and Cons of Popular Payment Processors
Consider these pros and cons of some of the most recognized payment processors out there.
Payment Processor

Pros

Cons

You can get paid quickly

User-friendly

Built-in fraud protection

Pricing is easy to understand, with no monthly fees; however, you are charged 2.9% + $0.30

If you are already using a Square POS for your brick and mortar location, transitioning to using on an e-commerce site is nearly seamless.

Provides plenty of support for merchants.

Affordable chip card readers

Chargeback protection available

Provides free tools for online sales.

It works well with a long list of ecommerce platforms, some of which include WordPress, WooCommerce, and Wix.

The negatives in using Square affect large businesses more so than small to medium size companies. That said, here are negatives of Square:

Not the best choice if large transactions are the norm

Higher fees for larger businesses

Not a great choice for high-risk industries

There have been some issues with stability and holds on funding, but this also a benefit as they wil

l freeze your account

if they think there is a risk of fraud.

They don't fully explain complications of using a third-party system.

Expensive upfront cost

Limited merchant support

Designed with developers in mind

Works with API and UI toolkit

Can be set up for recurring payments

Full PCI compliance

Can be used for payments both online and in your physical location

Ideal for ecommerce, subscription services, and on-demand marketplaces

Has been found to

increase revenue by 6.7%

Works with all major cards- Visa, Mastercard, American Express, Discover, and cards from around the globe.

For every charge, it cost you 2.9% + $0.30; there is an extra 1% for international transactions.

Customized pricing options

PCI compliance is handled by a third-party

There have been complaints that there is a slow email response time and customer support issues

Not a good choice for high-risk businesses

Chargebacks are not settled by Stripe, and you can lose money if a ruling is not in your favor.

Can be difficult to learn- especially if you have limited technical knowledge.

Recognized by many people

It is free and easy to set up

Most widely used digital wallet (available in 202 markets worldwide)

Can be used by shoppers, regardless of if they have a PayPal account

Works with a myriad of currencies – 56 to be exact.

It is easily integrated for online shopping, online-enabled services, and digital storefronts.

Completely secure offering 24/7 fraud monitoring, dispute resolution, and seller protection on eligible purchases.

Can be integrated with third-party solution providers

Reliable and secure

Works with credit cards, debit cards, PayPal, Venmo, and PayPal Credit.

Websites with PayPal have an

82% higher conversion rate

than those without it.

Handles PCI compliance for you.

Not completely free, like others it has a 2.9% + $0.30 charge per transaction; non-U.S. purchases cost 4.4% plus a fixed fee depending on the country.

Not effective for large sales as there is an increase in the usage fee with bigger sales

Some customers bail on checkout when they see the Paypal branding on your checkout page because they think they need a Paypal account to pay you, although that is not the case

The pro service costs an additional $0.30 per month plus the individual transaction fee.

If you use the recurring billing feature it is an extra $10 a month.

Some account holders have complained that the phone support is unreliable.

They seem to favor the customer over the business in issues involving

chargebacks, fraudulent activities, and buyers claiming that they have not received the product they ordered from the merchants.

No headaches due to PCI Compliance

Easy to view and respond to any disputes and chargebacks

You can track deposits and any related transactions

Easy for customers to use because they don't have to go to a third=party location

Free to install

Pay as you go fees that begin at 2.9% + $0.30 per transaction made in the U.S.

Payments can be received from anywhere in the world

Allows you to set up discounts and promotions with ease

Can be used to sell virtually anything.

Has PayPal and Stripe built-in so you can accept credit cards, direct bank transfers, checks, or cash-on-delivery

Currently only available to merchants in America

Can be difficult to implement multi-currency

There are frequent updates

WordPress with WooCommerce is required

There is a bit of a learning curve- (Of course, our Page Progressive pros are well versed in WooCommerce and will be happy to help you!)

Not ideal for large businesses.

Has programs designed for non-profits

Discounted rates of 0.20% + .10% plus interchange

No contract or cancellation fees

Only a $10 monthly fee

Offers a combination of flat-rate, interchange

Membership based pricing plans

Has a feature for tracking customer purchases, visits, views, and conversions

Creates charitable giving reports so patrons can see how their donations are being used.

No PCI Compliance concerns for you to deal with

Only available to U.S. based merchants

$79 annual fee for credit card terminal insurance ($6.58 a month)

The POS system is $39 a month for complete coverage.

You must purchase insurance

One of the oldest in the industry- 30+ years

Offers versatile and simplified e-commerce solutions

Offers a toolkit of payment options and fraud prevention services

The checkout process can be designed to match the look and feel of your physical store

Supports both the English and Spanish language

Cost $39

Full line of Clover terminal, mobile, and POS systems

Competitive interchange, plus rates designed for large businesses

No contracts

Support available 24/7

Works well no matter the size of your company

You get to deal with the forms and questionnaires for PCI compliance

Overpriced leases for equipment

High recurring account fees

You must sign a 5-year contract with a clause regarding liquidated damages

FirstData is not very upfront about its processing fees, account fees or hardware prices

You cannot apply online, you must contact them via the phone

There is a myriad of application fees, monthly account fees, and annual maintenance fees

Not accredited with the BBB, and has only a

one-star rating on its customer reviews.

Accepts all major credit cards plus digital accounts like Apple Pay and PayPal

Advanced Fraud Detection

Available in the U.S., Canada, Australia, the United Kingdom, and Europe

Works with companies of all sizes

Accepts payments from around the globe

Money is received and transferred to your bank on a two-day basis

Allows users to save card information and data for later use

Charges and initial setup fee of $49, an ongoing monthly fee of $25, plus the transaction fees of 2.9% plus $0.30.

You are responsible for PCI Compliance requirements

Works best with a merchant account
Quick Tips for Selecting a Payment Processor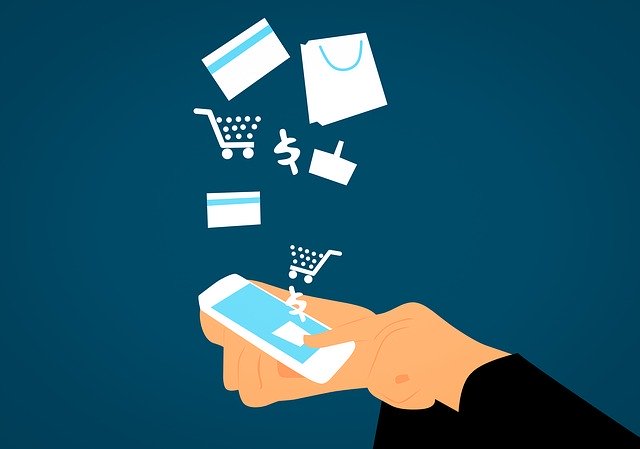 It can be overwhelming to decide on the best payment processor for your company website. To help out, keep these tips in mind.
Take your time studying both the percentage rate and the per-transaction processing fees. In a perfect world, you want both of these numbers to be low. That said, since fees are inevitable, a good rule of thumb is that if you process a lot of small sales then that $0.30 fee adds up quickly, whereas if you have larger purchases then the per-transaction fee won't be a problem.

If you have a low processing volume then choose a service like Square or Stripe or other payment processors that don't charge monthly fees.

If you have a high processing volume then monthly fees won't be an issue, but you will want to have as low a processing fee as you can get.
Selecting the right payment processor for your needs will take some time, but it will be time well spent. If you have questions about how to properly get set up to accept payments on your website, contact us. We'd be happy to help!