Love Divi? We Do Too!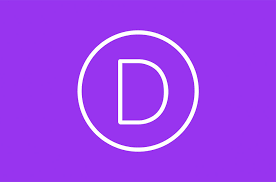 Divi has become the most popular visual builder for WordPress, and with great reason. Divi offers a fantastic, easy-to-use interface to build custom-designed websites. Not to mention the hundreds of design-packs provided for Divi so you don't have to start from scratch.
If you are a web developer that works with Divi, you probably understand the importance of powerful and fast hosting for your websites. Not only are our servers lightning-quick with remarkable uptime and security, we go well beyond the scope of most hosting services.
The best part is since our team is composed of WordPress developers who use Divi on a regular basis, we can help you with issues that other hosting companies won't.
If you are an agency, don't worry. Our hosting is non-branded so you can mark up our hosting services and know that your client's sites are well taken care of.
Want Details? Click Here for a Full List of Divi Hosting Features
Ready to Rock Your Divi Website?
Contact us using the form below or call us toll-free at 1.877.472.3262 to find out more!