Despite what many people think, website maintenance and website hosting are not the same. Sure, the terms often get used interchangeably, but they are not synonyms. Each of them is necessary, however, to having a successful website and ensuring that you get the most leads you can from visitors.
If you have never had a website, or are trying to decide what you need, then understanding the difference between each of these services is important. After all, you want to be certain that in getting your company on the Web, you do it right the first time.
Terms Defined

By definition, website hosting is the storing of your website files, database, etc. securely so that it is protected from hackers and viruses and doesn't go down. Web hosting plays an important role because it typically includes services such as website speed, technical support, and scalability. These elements are critical if you wish to be seen as a viable and respected company.
Website maintenance is comprised of the services needed to keep your website healthy and you and your guests happy. It includes tasks such as updating plugins, themes, and core software, repairing broken links, and monitoring uptime. In some situations, editing code, updating the website's design, and making edits to page content (text, images, videos) could also be considered maintenance – but usually content maintenance is  separate from technical maintenance. Not staying up-to-date on your website maintenance can result in a variety of problems.
What a Website Hosting Service Provides
Your website host is responsible for securely storing all of your information so that it is protected from cyber-attacks. Do keep in mind that no website is completely impenetrable but you want to work with a web host provider that has a high safety rate. In addition to security, some other tasks a web host performs are as follows:
Website Backup
Whether it is a daily, weekly, or monthly task, your website will need to be backed up. This will ensure that in the event the worst happens, you will have the most recent records and transactions stored in a secure space.
Website Security
No matter what type of company you have, knowing your records are protected is vital. Your web host will use a firewall- the Page Progressive team uses Stackpath, Cloudflare, and Wordfence- to keep your site content safe. Other measures taken to protect your site are seeing that it is an HTTPS website, uses a reputable Content Delivery Network, has encrypted login pages, and performs frequent scans for website vulnerabilities.
Scalability
As your company grows, your website will likely need to change and grow with it. This is scalability and it is an important part of a website. Your web host is there to make these changes and updates. However, before signing any contract, find out to what extent the web host you are speaking with will do updates, or if there is any additional charge.
Types of Web Hosting
As you look into web hosting services, it is important to recognize that there is more than one type. While there are a variety of web hosting options available, the most common are shared, dedicated, VPS, and cloud hosting.
Shared hosting is the most common, especially with small to medium size businesses. As the name implies, you share storage space with other companies thus keeping costs lower.
Dedicated hosting is great for larger companies that need a significant amount of storage and whose website gets a great deal of traffic.
VPS, standing for Virtual Private Server, this form of web hosting is a good middle ground between shared and dedicated. It means you have your own virtual space but your website is located on a shared server.
Cloud hosting is perfect for a company that is too big for a VPS approach, but perhaps still not ready to transition to a dedicated host. It offers plenty of room for scalability making it a great choice for that company in the midst of a "growth spurt."
What is Involved with Website Maintenance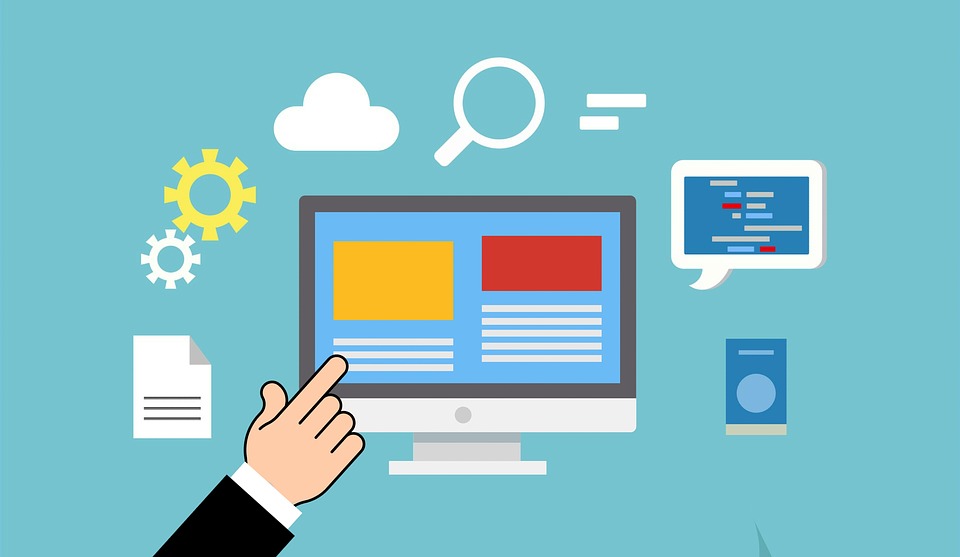 Website maintenance can be either reactive or proactive. Ideally, your website maintenance company will be proactive against security breaches, site updates, and backups. However, some maintenance tasks will be reactive as you can't anticipate them. Some of these reactive maintenance tasks include repairing broken links, restoring lost data, adding or removing website content, and any basic repairs that may be necessary.
Your website maintenance team can also help you determine what worked best in an A/B testing scenario, help you determine best SEO practices for your goals, show you ways to boost customer retention, and help improve site guests' engagement.
At the end of the day, you need both web hosting and website maintenance to have a successful presence on the Web. Each of them works together to make your website an appealing and safe place for guests. And, while you can work with two different service providers, it is not always recommended. This is because you- or someone- will have to be the liaison to ensure everyone is in the know about what is being done. Keeping things all under one roof will make everything more effective and efficient.
Whether you need hosting or maintenance-or perhaps both, the Page Progressive team has the skills to help. Contact us to schedule a consultation today to get started.