A little over a decade ago, a business could get by with a web presence that was little more than a basic site that told who the company was, what they offered, a shopping cart for purchases, and a contact page. Times have changed. No longer is a simple website truly sufficient in most cases. Today's websites must not only be user friendly, have security features, convey your company brand in a clear and aesthetically pleasing way but also needs to be optimized for mobile first. While the term "mobile responsive" may be a familiar one, mobile first is a similar but different approach to website design.
So, what is mobile first?
Mobile first is an approach used in website and web-based app design that focuses on creating a site for a mobile device first, and then for a larger (i.e. desktop) screen. In days gone by, the process was typically reversed. However, in a world where the large majority of people do not use a desktop to access the web, mobile first needs to be your priority when seeking a website build. And, should you doubt how many people are using a mobile device to access the web, consider the current statistics from the World Advertising Research Center and shared by CNBC:
By 2025, it is estimated that 72.6% of internet users will do so via their smartphones. This is nearly 3.7 billion people. For the record, it is also estimated that by 2025 there will be 7.49 billion mobile device users.
Currently, approximately 2 billion people only access the web using a smart device- that's around 51% of users.
It is forecasted that people will be spending more time on their mobile devices than on their computers.
As for desktop shopping versus mobile devices- 58% of purchases are made on mobile devices. In addition, 61% of mobile searchers will contact a business that has a mobile first website.
Smart phone users spend an average of 3.25 hours a day on their phones.
So, if you are planning to build a website and aren't sure exactly what approach to take, consider it no more. The answer is simple- go mobile first.
However, beyond statistics, there are several other reasons to opt for a mobile first design for your company.
Why You Should Have a Mobile first Website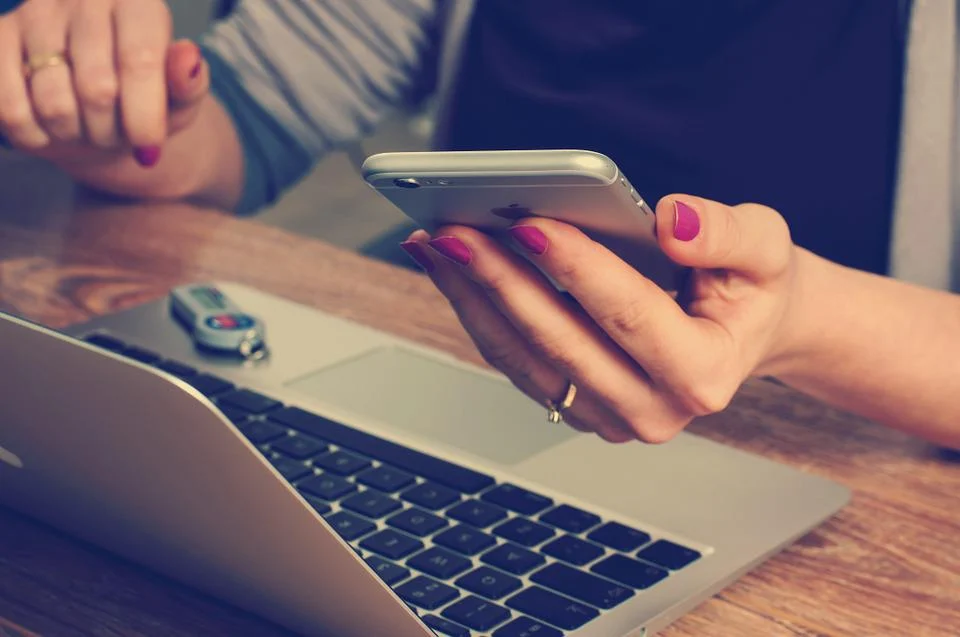 When it comes to website guests, and their opinion of your website keep in mind that it is -by and large- all about the user experience. A mobile first design makes achieving a positive experience easy. Consider these additional benefits of a mobile first website design.
Navigation
As mentioned, a user-friendly site is a must. With a mobile first design, you have less room than on a desktop-focused website design, which means you have to be more intentional in making the page easy to navigate. And, the simpler it is for guests to use, the longer they will stay on your site and the more likely they are to make a purchase or contact you regarding your services. Keep in mind that a simplified site doesn't mean a lack of information, though. With a mobile site, you can implement a drop-down menu (also known as a Hamburger menu) to help guests locate the information needed. Also, in planning your mobile first design, opt for easy to identify Call to Actions buttons.
Load Time
Nobody likes to wait- especially when it comes to a website! Because a mobile first design is smaller and typically has less going on behind the scenes, a mobile first site loads more quickly. This not only pleases site guests but will also help boost your SEO ranking. In fact, Google ranks mobile first sites higher than non-mobile sites.
Stronger Desktop Design
Because designing for a mobile first site requires you to weed out the "must-haves" from the "nice to haves" when you get around to putting together a desktop-focused site you will have already determined what is needed and what is superfluous. When designing for a mobile first site you have to take a content-first approach that often relies more on the visual (images, video, etc.), which means you will be conscious of elements that could be a distraction. That said, be sure when designing a mobile first site that you avoid large graphics as they do not always look as good and can take up much-needed space for convincing content.
Fewer Problems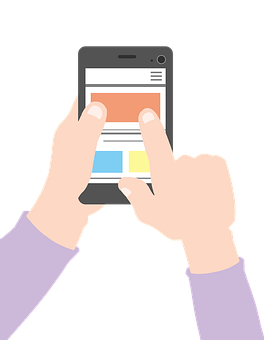 A mobile first design uses a simpler code than a website or app. This makes it easier to design the site now, as well as when you are ready to craft the desktop version.
More Money Made
Let's face it, you aren't in business simply because you like it. You work because you need to turn a profit. Having a mobile first site means you will make more money. After all, mobile use is at a high and will only get higher. Hence, more users means more consumer purchases. Another benefit is that mobile first sites have a lower bounce rate and higher conversion rate, so more buying.
Beyond there being more users on mobile, consider this. Instead of spending an additional amount of money having an app built, you can build an easy to use, content-focused site ultimately saving you time and money.
Content is More Shareable
From blog posts to social media links to contests it is much easier to share links from a mobile first designed website. Oftentimes sharing a link from a website version to a mobile device distorts the image or content. However, this is not an issue when sharing from a mobile first site.
Going mobile first is a smart way to approach building a web presence. After all, by starting on a smaller scale you can easily add to it and make changes as needed. Of course, this doesn't mean that you have to do the website build. Rather, contact the Page Progressive team and tell us what you have in mind for your mobile first website build. We can't wait to hear from you!