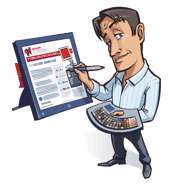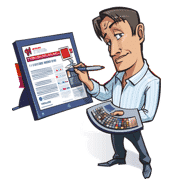 If you have been considering a custom web design for your business, but have no idea where to start, then the best thing you can do is hire a professional web developer. This is because a professional custom web design can provide you with solid user interface, marketability, a mobile-friendly site, a website rich in keywords for your industry, a ghostwriter for your blog and many other tools to make your website and business stand out from the rest. Yes, you can opt for a cheap or even free site with the tools that are out there, but like many other things in life, you get what you pay for. 
Keep in mind that a custom web design is more than just flashy graphics. It must meet the goals and needs of your  company. A professional web developer will build your site's interface around the elements you need for your business. There should be a wire framing process to address functionality concerns before thinking too much about aesthetics and a good developer will take the time to research your competitors' sites to learn about what they may be doing that you should too, or to perhaps learn from their mistakes.
Perhaps one of the greatest benefits of hiring a professional web developer is that they are aware of the latest trends in web design, which is a fast-paced industry. "So, what are the latest trends in web design?" you might ask. Here are 12 of the top trends in custom web design:
Fonts– Your site can have a great new look just by asking your professional web developer to change the typography. Gone are the days of being stuck using one of three or 4 web-safe fonts! You can see some of the latest looks at Typekit and Google Web Fonts.
Minimalism– Less is more applies to web design just as it does in decorating. When it comes to your web design, don't hesitate to take advantage of white space. A minimalistic design allows site guests to focus on content rather than the presentation.
Slab typefaces– When designers tried this a few years ago it did not catch on; however, more designers today are using the bold capital letters as they lend themselves well in making a statement.
One page layouts– Rather than designing webpages that require site guests to navigate from page to page looking for information, many designers are creating single page designs that give all the pertinent information in one place, using dynamic sliding or collapsable elements.
Social Media Integration – With the recent boom in social media it's crazy to not include a Twitter feed or a Facebook fan page like button.
Color schemes– With recent advances in computer and display technology, no longer do webpages have to stick to web-safe colors for everything. And with the increasing use of high speed internet, you can use more images too as long as you don't over do it.
Use CSS3, Javascript and HTML5– Web designers are beginning to use less Flash and embrace the technology brought by Jquery, CSS3 and HTML5. This results in dynamic movement on a site, that is easy to edit and works on iOS devices.
Designing for touch screens, not mice– Thanks to tablets, smartphones and some desktops being designed for the tactile user, it is necessary to design with touch in mind. The majority of web pages are designed for mice and contain hovering elements; however, there is no hovering on touch screens. Also difficult to navigate on touch devices are drop down menus and small text links. Another important element to consider with touch screens, is that horizontal scrolling is more appropriate, making a magazine-like layout , another popular trend in today's webpages, easier to navigate.
Depth perception-Today's web pages are designed to have a layered look, so that some parts of a web page look farther away than others do, giving a 3D illusion.
Backgrounds–  Many professional web designers are opting to use large photographic backgrounds behind their pages rather than solid colors or tiling smaller images.
SEO – Search engine optimization is very important to consider when designing a new website. It's much better to take SEO into consideration with a site redesign rather than trying to fit it in afterwards.
QR Codes– As one of the latest elements in marketing, you don't want to leave a QR code off of your website.
When having a professional web developer design your custom web site, be sure you discus which of these elements you want to incorporate. After all, just because there are a dozen options listed here to choose from, it doesn't mean that every one of them will work for your web design needs. Talk to one of the professional web developers at Page Progressive to find out which of these trends will work for you.