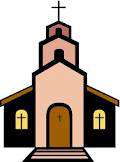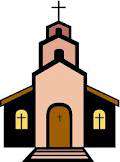 Today's society is vastly different from what it was as few as 10 years ago. If you haven't already noticed this, then think about how many times a day you send an e-mail, answer a text, log on to a social media site or hop on the web using your smartphone. Most likely, you do each of these activities multiple times daily. Just as communication between people has changed, so has the way advertising and marketing is done.
And, while the majority of enterprises have adapted with the times there are still those who have not. One of these groups is the church. In fact, studies have shown that nearly 25% of churches do not have a website and that many of those who do have a website, have an antiquated site that has content severely out of date (i.e. last post was 2-3 years ago). Sadly, church websites are often boring, uninviting and "too churchy." However, a church website does not have to be bland, nor should it only appeal to the needs of your congregation. Rather, there are specific elements a church website should and should not contain. Here we will discuss some of those elements.
25 Do's and Don'ts of Church Websites
A good church website will communicate with church members, Christ followers moving to the area and looking for a new church and non-Christians in the community.
Be sure to avoid churchy language as much as possible, as this can actually be a turn off to non-believers. For instance, instead of "ministries" say "Things We Do."
Do not use your website as tract distribution site. Rather use it to help build relationships for the community around you.
Your church website should convince non-believers that: It is made up of real people; you understand and offer help for their life problems; the church is a community and family whose unconditional love is waiting to welcome them; and, that God can meet them and help them where they are.
Remember, the church is people. Your church homepage should have pictures of people, not the front of the building. However, do not include names of church members-especially children- on the site unless you have signed consent.
Having some brief testimonials from church members will personify the site.
Make page headings exciting. Don't just say "Teens", use verbiage such as "What's Happening in the Teen Department."
Have a page designed specifically for new guests to the site that gives all the important information in one place so guest do not have to sort through multiple pages to determine who/where you are. Some of these elements would be:
Mission Statement – People want to know who you are and what you do.

Denomination and Affiliation
Church Service Details – Length of service, type of music, etc. This is a great place to have a video clip.
What to Wear- Today's churches do not all require suits, ties and dresses. Let guests know what type of clothing is common, as it will allow them to visit without standing out. This is an ideal spot for a picture.
Kid's Program Details- Let parents know what type of check –in procedures there are;  if your workers have passed background checks; whether or not your workers have passed CPR/First Aid training, etc… Parents want to know their children will be in a safe environment before they attend.
Pastor(s) Bio- A bit of info about the church leadership will help guests (and new members) have a better understanding of your church and various ministries.
Do not overload the homepage with information. The homepage is the doorway to the church-not the family room.
Avoid churchy graphics- doves, stained glass windows, doves, etc…
Keep important information above the fold.
Never use a "splash page" for your church website. These are viewed by many as annoying and tend to repel site guests rather than attract.
Keep the same overall appearance on each page.
Use colors and page layouts correctly; talking to or hiring a graphic designer will ensure that your color choices send the message you want. (Many web design companies have graphic designers on staff that can help with this.)
Make sure your site is mobile-device friendly.
Don't leave out-of-date content online. If you are going to have a church blog, be sure that it is up to date. The only thing worse than no content at all, is content that is months (or perhaps years) out of date.
Be sure to proofread. Typos, incorrect word usage (their/there), misspellings, etc… reduce credibility. Also, when proofreading, have several people involved and work from a print-out, not by reading onscreen.
Keep your target audience in mind as you write the site's content.
Do not use fixed font size in your coding. Also, text should be black on a white or near white background. In addition, use a font that is easy to read. Good examples are Calibri, Arial,Verdana, Times New Roman and Tahoma.
Is the site easily navigated? A difficult site design can result in people leaving your site and choosing not to visit your church.
Be sure you can be found physically. Have a page with directions, address, service times and phone number.
Your website should load quickly. Most people are impatient and will move to a new page rather than wait.
Have a URL that is easy to remember.
Stay connected. Have someone who daily checks for, and answers, blog post comments or other interactive elements such as social media sites your church may use.
Pray! Although listed last, this is by far the most important step you can take regarding every element of your church's website design.
These are but a few of the many elements of designing a church website. There are other aspects of the process-such as coding, keyword usage, graphics, tables and more, that all add (or not) to the usability and find-ability of your website. So, if you would like to have a church website, or perhaps need to upgrade your existing one, give Page Progressive a call. As website developers and Christ followers, we recognize just how important your church website is.