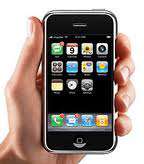 If you have yet to upgrade your website to a being mobile-friendly, then you are missing a large number of opportunities for increasing your client base. Thanks to the explosion of mobile devices that allow one to surf the Web, it is imperative that businesses take advantage of a mobile website design. "But, what should a mobile website design look like?" you may ask. Here is a list of the top mobile design trends you should consider including as part of your mobile website design.
Top 7 Mobile Website Design Trends
Fingertip Optimization– Mobile devices are designed to be navigated by touch, not with a mouse. Be sure your mobile site is fingertip friendly.
Introductory Pages– Have a page that shows a featured product or your brand as this will build interest. Don't bog down the introductory page with excessive text or calls to action.
Designs Borrowed from Apps– Taking a tip from the design of apps, many mobile website designers are creating pages that adapt menu items into button or icons similar to those used in aps for a clean icon driven design.
Keep it Simple– Streamline the information and choices available so that today's busy consumers don't have to spend a lot of time sorting through excessive info. Choose function over extra features for a scaled down mobile website.
Social Network Integration– Mobile devices are social items. Be sure your mobile website incorporates social media channels, "like/following" buttons, etc. as part of the design.
White Space– Too much clutter takes away from a mobile design and can cause user frustration because it is too difficult to click on the desired link. White space makes it easier to navigate your mobile website, thus making your site and services more appealing to the consumer.
Increasing Number of Videos and Images– Rather than sites with text content only, think about sites with video ads, graphics, video galleries, etc. Research shows that adding videos to your pages increases time on page and often conversions as well!
If you are considering a mobile website design, don't put it off. The benefits of a mobile website design are worth the time it will take to make the changes. Talk to one our pros at Page Progressive, to get started today!
Source: Mobithinking.com