By now, we have all heard the phrase "content strategy." You may even have an idea of what it is and how it affects your business. But if you have not given content strategy any real thought then 2020 is a great time to do so.
Content strategy is, at its simplest definition, the practice of meeting business needs by creating and sharing of content. But there is more to it than merely putting words and images together. You also need to ask, 'What do we need to create?' , 'Why should we make it?' and 'Will our targeted demographic care?'
If you have been thinking about implementing a content strategy for your company, but have no idea where to start, then you are not alone. You can soon be on your way to having a content strategy that takes your business to the next level. Let's go!
Reasons to Develop a Content Strategy
According to a 2019 report by the Content Marketing Institute, 39% of marketers don't have a content strategy. If your company is one of the 39% then consider these reasons why 2020 should be the year you join the other 61%.
Having a content strategy ensures cohesiveness with your goals. Having a plan in place means you intentionally craft every endeavor- social media, graphics, blog posts, etc. – so they support what you wish to accomplish.
A content strategy means a healthier ROI. Because you are working with intentionality, you won't waste time and money on things that don't meet your needs.
You can see what is, and isn't, working for you. Just because the idea should help you meet your goal, that doesn't mean it will. Sometimes, you have to step back and reassess your approach. But, if you don't have a content strategy in place, you will have no way of determining if something is successful or not.
People know who you are. Having a solid content strategy is one of the best ways to make your company stand out. Consequently, when buyers know who you are and what you have to offer you build trust and better brand recognition.
Everyone can be on the same page. In many businesses, there is a team of people working to promote the services/products of the company. Without a content strategy, people may be confused as to what the bottom line really is. Once you have created a content strategy, be sure people are on board and understand what the end goal is. Then, be sure everyone has a copy of the content strategy notes/document.
Consistent content. While it is important that you frequently add new content to your social platforms, marketing, and website, there's more to it than adding a new graphic or blog post. Having a strategy in place lets you take a holistic approach rather than having a list of disconnected pieces. This is especially important for your blog, as many people- one study found it to be as many as 47% of buyers- start their research of your company by perusing

as many as 5 blog posts

before reaching out to a sales rep.
Your credibility will improve. If you want to look

like the expert in your field

, then you need content that reflects this. Having a blog series showing your expertise is a great element to include in your content strategy and goes a long way to boosting your credibility.
You will have more search engine traffic. By using consistent keywords means that over time, your website will rank higher in web searches, which means more site visits.
A content strategy will teach you to listen. The ultimate goal of your content strategy is to reach your audience and compel them to choose your offering(s). You cannot do this effectively without taking time to listen to what your customers are looking for and want from you.
10.Content is shareable. If part of your plan is to be more active on social media so you can increase your visibility, then you need a plan – and shareable content. Having a strategy that is focused on crafting graphics and website content that complement each other makes it easy to consistently engage with your followers.
Types of Content Strategy
Before you begin creating a content strategy for your business, it is helpful to understand some common approaches to its development. One, suggested in the book Content Strategy for the Web, is referred to as the Brain Traffic model. This approach asks the following:
Core: How will the content be used?
Substance: What content do we need?
Structure: How should the content be organized?
Workflow: How will we create the content?
Governance: How do we determine what direction to take?
The second model focuses on the elements of the content strategy themselves. This focuses on content that is-
Appropriate: meets the needs of your business and buyers
Useful: defines and fulfills a specific purpose
User-centered: Remember, they want to know what you have to benefit them!
Clear: Easily understood without significant company jargon
Consistent: Reflects who and what your business is
Concise: Most people won't slog through 3 paragraphs of information. Keep things as short as possible.
Supported: Have plans in place to ensure that content is released in a timely fashion and not forgotten about.
Components of a Successful Content Strategy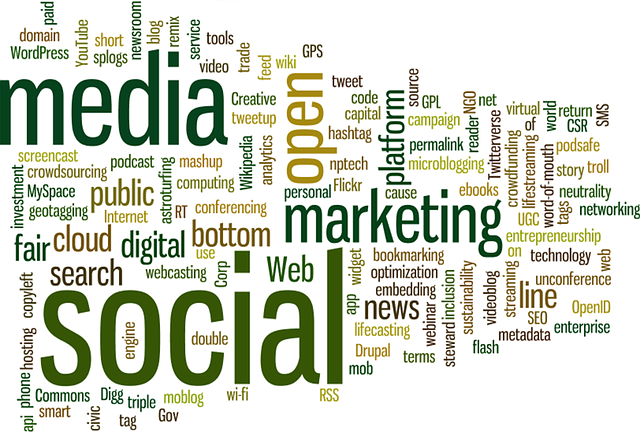 Every company's content strategy approach will vary. However, some components are common in most strategies – but this still doesn't mean that all the pieces below will be in your plan.
Business Perspective
To craft your content strategy, you and the team you are working with must understand the requirements of the business. This way the plan will define or refine the areas addressed by the strategy.
Business Solution
Your strategy needs to solve the concerns you or your clients are facing. This might mean, for example, better management for your team(s), having a plan for identifying needs, or a more efficient inventory of what (products, tools, written content, etc.) is available for use.
Target Research
Taking time to understand your target audience is a must. Consider surveys, using A/B testing or even just talking to people who frequent your location.
Intentional Vision
Knowing what your desired end goal is, is a must. This is especially helpful if you are working with an outside content strategist team.
Brand Identity
People in your company, as well as outside of it, need to know who your company is and what they can expect from you.
Ideation
This is the method you use to determine creative solutions. It might include brainstorming, thinking outside the box, sending out a survey to get feedback or a combination of these approaches.
Sustainability
You need to be able to effectively use your content strategy or will not be successful. Be sure to identify and implement what tool(s) needed to make your content strategy a part of your company's culture.
Cultural Change
A good content strategy needs to be flexible so that it can change with the times. Sure, print and paper were effective a couple decades ago, but today's consumer now needs more than that. Be sure your strategy adjusts to new innovations.
Accountability
A successful content strategy doesn't just happen. There has to be someone (or a group of them) who ensure that the various components of the strategy are accomplished. This is most easily achieved when roles are understood and ownership of the strategy is clearly defined and distributed.
How to Develop a Content Strategy that Meets Your Needs
So now that you know what a content strategy is, what it needs to accomplish and what comprises an effective plan it's time to craft a strategy of your own. You can take the DIY approach, but you may find it more beneficial to work with a team such as Page Progressive, so you can get an outside viewpoint. At any rate, these are the steps for developing a content strategy that meets your needs.
Detail your mission. Identify your target audience, their needs, how you will reach them and how they will benefit from what you offer.
Decide your goals. Be it improving revenue, having more sales, more site traffic, more successful SEO, social media traction or something else, you need to know what you want to accomplish. You should also set specific timeframes or landmarks that you can work towards so you can stay on track.
Define your demographic. Know who you are trying to reach. These are not only based on the obvious- age, gender, etc.- but also customer feedback and behavioral motivators.
Deduce your current position. Unless you are a fledgling business, it is likely that you already have content (blog posts, podcasts, social media posts, videos, etc.) available. Then, you can determine what is still needed to achieve your goal(s). Assessing what you already have that can be used saves you time and money.
Determine the best content channels. Identify which social media platforms and tools will be most effective for you. For example, if you have more followers on Instagram and Twitter then make those your primary focus.
Deliver content that works for your goal. A content strategy means having content that supports your end game. Blog posts and video marketing are especially helpful and play a big role in your strategy. Just be sure that they support the mission and goal of your company.
Delegate resources. What resources – people, products, platforms, etc.- will be needed to achieve your goal?

 

You can determine this by asking questions like, "Who will be in charge of content production?", What tools – digital or physical- are needed?", and "What will the workflow look like?"
Design a content calendar. You need to know exactly what information you want to be released and when it will happen. Having a calendar keeps everyone on track and on the same page. There are a variety of tools that can help with this. Some of these include creating a content calendar, designing wireframes or writing content briefs.
Develop the content. This involves researching what your target audience reacts to, then creating content- images, videos, blog posts, etc. – that will garner their attention and investment. You can achieve this by listening to audience feedback, doing a Google search for the top content on your topic/industry and by the intentional use of keywords and healthy SEO practices.
10.Distribute and market your content. From social media posts to customer newsletters, cold calls or email marketing blasts, you have to get the word out there. Without letting people know who you are and what you offer, it will be difficult to achieve your goal.
11.Do the "math". Set aside time throughout the year to assess your content strategy and see what is, or is not, working. You can run your own analytics, or take advantage of tools like Google Analytics,

Mention

,

Buzzsumo

or

SEMRush

. By monitoring your actions, you will be able to adjust as necessary and thus be more successful in reaching your goal(s).
In Conclusion
They say that hindsight is 2020. At the end of this year, what do you want to see when you look back at how your business performed? The content strategy that you develop now can make a big difference in reaching the goals you have set for this year. Whether it is to be more active on social media, hit a specific number in sales, or grow your company's reach you need to have a plan.
The team at Page Progressive understands how to develop a content strategy and would love to help you make 2020 your most successful year ever. Contact us today to get started. We can't wait to hear from you!