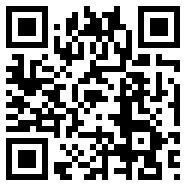 It has been said that the more things change, the more they stay the same and when it comes to business marketing, this is certainly true. After all, in days gone by businesses promoted their services primarily with printed advertisements in newspapers and magazines. Today, those marketing methods are still standard, but they are combined with additional media advertisements like social media sites, e-mail campaigns and television commercials. A newcomer to the marketing scene is the QR Code.
The QR code, short for quick response, has been described as a barcode on steroids, and is used to encode information in a 2 dimensional space. However, a QR code has distinct differences from a bar code. These basic differences are:
Bar codes can only store data in the horizontal plane; QRs encode data horizontally and vertically in a tiny grid of squares.
Bar codes are primarily used for identifying products or objects; QR codes can embed information in its code that can then activate specific actions.
Bar codes can only be read when aligned correctly; QR codes can be read from any angle.
With these differences in mind, many marketers are taking advantage of the numerous possibilities of a QR code. This plethora of possibilities in QR codes is a result of the  technology that allows consumers to use their mobile phones to decode the QR and access an assortment of information. Some potential uses and destinations of QR codes are:
Contact info for an individual or company
Phone numbers-these can be dialed automatically
URL that can be immediately opened
View a RSS feed, SMS or text feed
View a calendar event with full details
A physical address with GPS information
Sign up forms
Product information
Support information
The QR codes were first used in Japan, where it was originally used by a Toyota subsidiary, DENSO-Wave, which still holds the copyright. More creative uses of QR codes are assorted pieces of artwork and comic strips as well as in Japanese cemeteries where they are used to let people know additional information that unites the mourners. In addition, in recent news, New York's Mayor Michael Bloomberg is having QR codes posted on buildings to construction inspections easier.
As you can imagine, QR codes are one of the most beneficial tools for promoting your business today. But the best thing is that you don't have to invest a large percentage of your marketing or advertising budget in them! In fact, you can design a personalized QR code for free! Sites offering free QR codes are:
Designing an Effective Code
Using QR Codes is not a technical feat. In fact, you don't even have to take a special class. Just take the following steps and before you know it, you will have a QR Code to help promote your business!
Identify specific content you want to connect to
Create the code using QR generator of your choice. Some generators have more features than others so you may want to check out several of them before beginning
Decide where to use your QR code. Examples are:
Invoices
Event tickets
Vehicular signage
Product and packaging tags
Event signage
Business cards
Advertisements, brochures, catalogs & direct mail
Email signature lines
Your website
Many web experts believe that at some point soon that search engines will recognize QR codes and be able to index the code as well.
QR codes are a great way to build your business with minimal investment. As more and more marketers and consumers recognize their potential, you are sure to see an increase in site guests and business. Talk to the professionals at Page Progressive for more ways to improve your business website. You can also follow Page Progressive on Facebook to get timely business information and keep up with web marketing news.