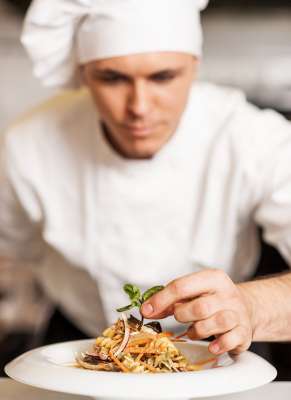 Custom design or template? When creating a website, it's one of the most fundamental decisions to make. Both options are valid, so how do you decide?
Compare this to another fundamental choice: how to make a dinner entree. Will you make your own creation from scratch or follow a recipe?
Developing a custom website is like making a dinner entree without a recipe (or hiring a personal chef!). The ingredients are completely up to you and your designer. Since you're creating as you go, the prep time is longer and the cost is higher – you pay more for the time, expertise and creativity of customization.
Choosing to use a website template is like following a recipe. The ingredients are pre-determined and pre-tested, consequently less time and cost is involved in the development. There are a few limited customizations that can be made, and it's likely that other websites will have a look similar to yours. For the reliability of your site, it is important that you choose a template from a trust-worthy source.
Here's a look at the pros and cons of custom designs and templates:
Custom Design
Advantages:
Completely unique to your company or business
Created specifically to function according to the needs and preferences of your customers, market, product or brand
Highly adaptable
Disadvantages:
Extended development time
Higher cost
Template
Advantages:
Shortened development time
Many reliable choices available
Some customization in colors, fonts, graphics possible
Lower cost
Disadvantages:
Generic look (sites using the same template look similar)
Limited functionality and customization
Poorly coded templates can result in issues (broken links, suboptimal SEO, etc.)
Need a basic site launched quickly and within a restricted budget? A template is the right choice for you. Need eCommerce capability within complex brand specifications? Customization is the way to go.
Page Progressive builds both custom and template-based sites, helping clients determine the optimal choice for their individual situations. Give us a call today!
Image courtesy of stockimages/FreeDigitalPhotos.net