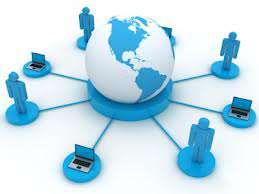 As a business owner, you recognize that it is vital that you get the word out about your company. Perhaps, you take out ads in the paper, have a coupon in those monthly coupon mail-outs or even have a paid spot on television or radio. These can all be effective. But what about the Internet? Do you realize that one of the most effective things you can do to build brand awareness for your company is by using the Internet? In fact, as more than 70% of the population uses the Internet to locate businesses and products, it is vital that you think about what you can do to promote your business online.
The methods above – television, the newspaper, etc., are all great; however, they can involve a significant amount of time and money as well as often having a very limited audience. But, when you use the Internet you can not only reduce costs but you have an exponentially larger audience. Yes, there is still the element of time involved, but your ROI on time is much higher.
"So what are the methods needed to build an Internet presence?" you ask. You will be happy to know that you don't have to possess a complete understanding of the Web (does anyone really have that?), know how to design a website, or comprehend programming code. But, there are a variety of things you can do to build your web presence. So, to help you get started, here are 12 ways you can increase your company's Web presence.
Be sure that you have the correct meta description and meta keywords on every page of your website. If you have not done this, then your search engine results may not be very compelling, resulting in less clicks.
Search Engine Optimization is a must. If you have been a part of the Web for even a short time, chances are you have heard a great deal about SEO. Of the many things you  can do to get the word out about your website, this is perhaps one of the most important.  Studies show that the top five results returned by Google for a search phrase get clicked 71% of the time they are displayed. If your website is not search engine optimized, then chances are you are not ranking in the top of the search results.
Get backlinks. Backlinks are important and are not difficult to get.  A backlink lets search engines know that your website is approved by another site. You can get backlinks naturally by posting press releases, sponsoring local events, giving speeches or by holding special events.
Blog often. Ideally, you should blog at least once a week, if this not a viable option, then aim for a minimum of once a month. If you don't have the time or inclination to do this, consider hiring someone to write the post for you. Talk to Page Progressive about this as we have people who are happy to handle your writing needs.
Be real. Whether it is in your blog posts, social media updates, PPC campaigns, etc., people want to see that you are who you say you are.
Be consistent. If you are a service providing company, then your blog post should reflect what you do not what someone else does.
Choose where you want to be online. You don't have to be on Facebook, Twitter, Vimeo, YouTube, Google Plus and the host of other social media platforms online. Rather, pick a few and do them well. You may want to find out what platforms the bulk of your client base uses and focus on those.
Develop a community by interacting and making friends. This can be done by reading and commenting on other blogs, finding like-minded friends on the social media platforms you use and by replying to comments and queries.
Develop your brand. Spend some time determining what you want people to think of when they hear the name of your company and focus on developing that reputation. This is one of the most important things you can do to increase your Web presence. Be sure that in building your brand that you do not complain about others in your field, that you avoid negativity and limit how much (if anything) you share about rejections or failure.  Of course, if you are sharing a mistake as an example of what not to do or how you were able to learn from it, then the occasional story of "failure" can help put a face on who you are or what your company is about. J
Make changes to your website frequently, whether it is a blog post, updated content, pictures, etc. at least once every month as that indicates to search engines that you have new content needing indexed.
Any time you have added new content to your site, go to Pingler.com , it's free, and set up your URL. Pingler will then notify search engines that you have added new content and spread the word for others to come visit your site.
Track your website traffic. A great tool for this is Google Analytics, also free, which helps you see what is drawing people to your site and what is keep them there  (or not). Other questions a web analytics tool will answer are: Did a specific keyword lead a guest to your site? Does the company's website have SEO aimed at this word? What backlinks are generating traffic? Is there a specific point that site guests are leaving your page? Do some browsers cause error messages to come up? With this information, you will know how to adjust your site to increase guests and thus improve your Web presence.
You can have a successful Web presence. It will take some work and time, but those are resources well spent if it means that people are finding you online. So get busy building your Internet presence. Yes, television, radio and coupons are all great, but the Web is one of your most valuable resources for promoting your brand-don't overlook its potential! Of course, if you want to build your Internet presence, but don't have the time to do it all yourself, then call Page Progressive. We would love to help you succeed.