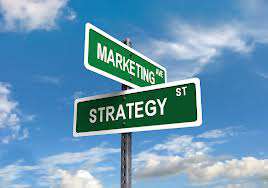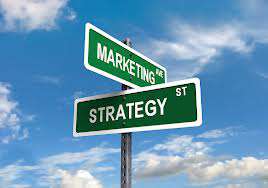 Have you ever hired a company to do link building, SEO, PPC or other forms of Internet marketing, and months later realized that despite much time and money invested that your website page ranking has not improved, or perhaps, it spiked for a time, but then dropped significantly? If so, then you are not alone! In fact, many companies have been taken advantage of by Internet marketing businesses, which they hired to help them to increase their Web presence.
Adding insult to injury, when a company becomes displeased with an Internet marketing provider and wants to find out how exactly they do their marketing, they are often met with the phrase "proprietary information." This little phrase, means that although the company worked for you, that any measures taken now belong to the Internet marketing company, and the business owner no longer can access the information or perhaps work that was done. Consequently, when you move to another company, you have to start at the beginning all over again. An example might be hiring a company to set up a Google Adwords campaign and then once you decide to manage things yourself and stop paying their monthly fee they do not give you access to the account, saying it belongs to them.
"But what actions do some Internet marketing deem proprietary information?" you may ask. Here are just a few things to watch for:
The details of exactly what they are doing. No, you don't need to know trade secrets, but you should be aware of daily/weekly activities to any accounts or websites that have your name attached. After all, your name is a part of your reputation and you don't want that destroyed by unethical practices.
What keywords or phrases are they using to improve your SEO? Be sure these are words that should be associated with your site, not just random word strings that are popular on the Web!
If the company places ads for you, then be sure you know what the ads look like, that you retain the rights to the ad and have a say in where the ad(s) are placed.
Any accounts that are created are to be transferred over to you, should you leave the company. You should be given full control of these accounts – you paid for their time to set them up afterall!
At Page Progressive we feel that withholding this information from you, the client, is unethical. When you hire an internet marketing company, we feel that your payment is our compensation. When you part ways, any work done should belong to you. Keywords, site/account logins and any other specific information related specifically to your business should be given to you.
So, if you are considering hiring an Internet marketing company, we want to help you make the best decision possible. We fee that an Internet marketing campaign should encapsulate the following 5-pronged approach:
Link Building
Pay Per Click Advertising – Google, Facebook, etc.
Email Marketing (We're a big fan of MailChimp, but there's a lot of good email marketing platforms out there.)
As such, we feel there are some telltale elements you will want to check out before taking the plunge and hiring an Internet marketing provider.